Why Polished Concrete is a Smart Choice for School Flooring
Polished concrete flooring is an intelligent alternative to carpet and composite vinyl tile, mainly used in schools. Every year, school boards have to spend a considerable amount of money replacing these types of flooring. That's why polished flooring is becoming popular in educational facilities. Concrete flooring has multiple benefits for school floors and saves lots of money and energy. The combination of high durability, longevity, and low maintenance cost makes polished concrete an excellent choice for educational spaces. The floors of an academic place face lots of foot traffic, and durable materials like concrete can be a perfect solution.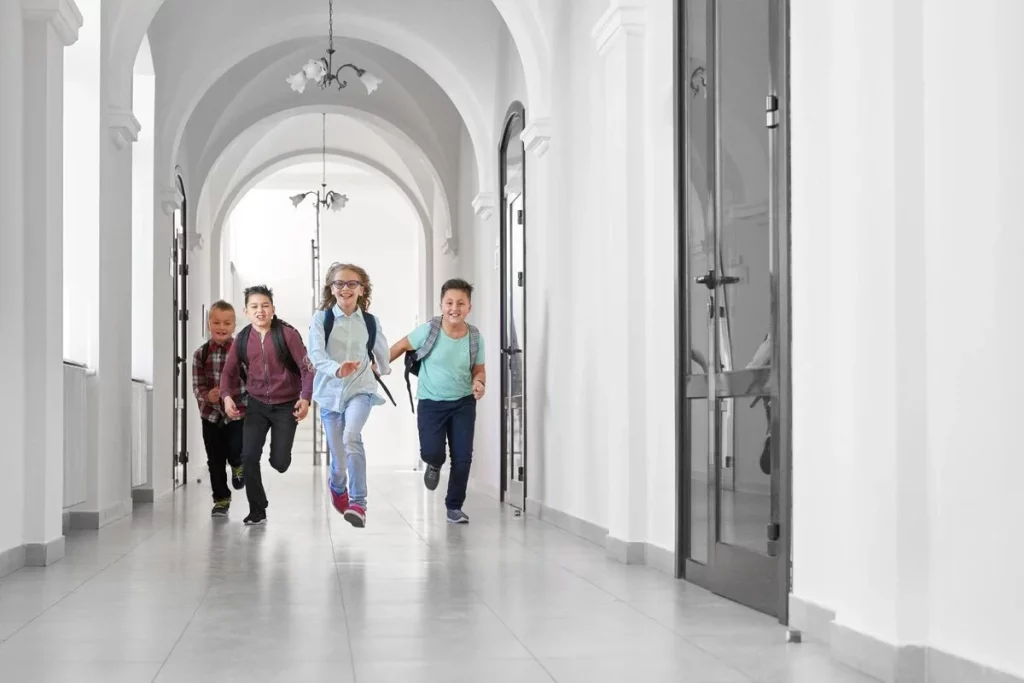 Traditional Flooring in School Environments
Carpet is a type of flooring that we mostly see in elementary schools. Carpets have a wide range of patterns and colors to choose from, and schools select this type of flooring because of this feature. According to studies, bright colors increase the brain's activity level and diminish the scale of big places. So these hues will help students to feel more comfortable during school hours and reduce stress significantly.
Fortunately, we can stain polished concrete and add various colors and patterns. However, the natural cement color of this flooring option can remain untouched for high schools or institutions involved in post-secondary education.
Carpets need daily shampooing and lots of care because they will quickly absorb dust and allergens. Moisture can also penetrate the carpets and create considerable damage. Tile floors are also typical at schools. Although tiles can withstand frequent cleanings, separating tiles or peeling ones will trap dirt and moisture. Concrete is the solution to all of these issues due to features like being monolithic and smooth so that you can sanitize concrete flooring quickly with a high level of accuracy.
Carpet and tile flooring installation is done through industrial glues, which means lots of trouble at the time of removal. The glue will also break down over time, and issues like peeling and lifting will create safety risks. Many health hazards can be reduced by using concrete flooring.
The Cost-Benefit of Polished Concrete
The initial cost of polished concrete might be the same as other flooring options. Concrete is durable and lasts for decades. It is also low maintenance, and you don't have to spend a lot on replacing it after a few years. So polished concrete is much more affordable in the long run and can save significant money and energy. As time passes, concrete will remain strong and pristine; on the contrary, carpet tears and tiles chip. Suppose professionals install concrete, and the appropriate amount of honing, grinding, and polishing is done. In that case, it will be a robust surface against scratches, water, and abrasion, making it suitable for a wide range of facilities like schools. Daily concrete maintenance is easy and only requires sweeping or mopping. Waxing is not necessary for concrete, so you don't need additional training.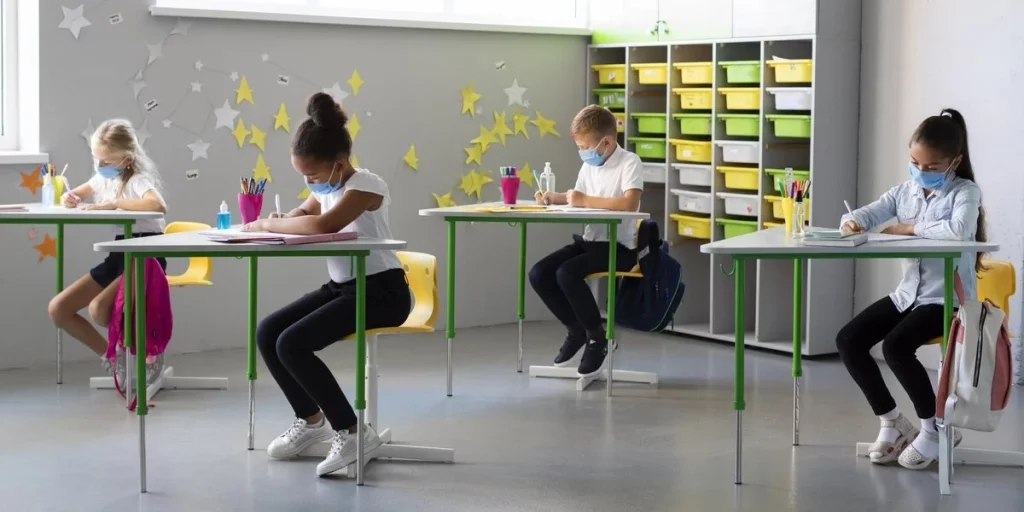 Viking Concrete Floors is the right option if you are looking for concrete flooring in & near Prairieville, LA. We have brilliant concrete contractors that clarify everything about concrete flooring's pros and cons. Providing the highest quality services to our clients is our goal. Years of experience and expertise make our services exemplary and unique.
Protection Against Slipping
Polished concrete can protect students against slipping, an essential feature for a school environment with lots of playful students. Spills and falls usually occur in elementary schools, and concrete can be beneficial due to its slip-resistant quality.
In addition to being a green solution, polished concrete does not pose a health risk for children due to the required products. Concrete is appealing, and so many colors and textures are available. In line with slip-resistant quality, these features will create a safe and attractive flooring option for educational environments.
Polished Concrete Can Absorb Heat
Polished concrete flooring can store heat, which makes it an excellent school property during the cold months. Because concrete is a thermal mass, it releases the heat slowly after it has been absorbed. If the school flooring is exposed to sunlight, the concrete will store the heat during the day and release it slowly at night.
Concrete can also be an excellent choice for the summer months. It can absorb coolness during the night and release it slowly during the day. High thermal mass materials like concrete are eco-friendly and healthy, another significant benefit for school environments. This feature will make schools energy-efficient and save the school board many budgets.
Concrete can also be perfect for solar building designs that take advantage of the climate to remove the need for other cooling and heating systems. It is a misconception that many think concrete is only industrial and looks cold for schools and residential areas. As mentioned earlier, various styles and designs are available for concrete, and that design can be done in a way that doesn't look cold. Polished concrete can create a modern look in line with vintage properties. School boards can choose various ranges of colors, aggregates, and glosses to make the desired decoration for schools.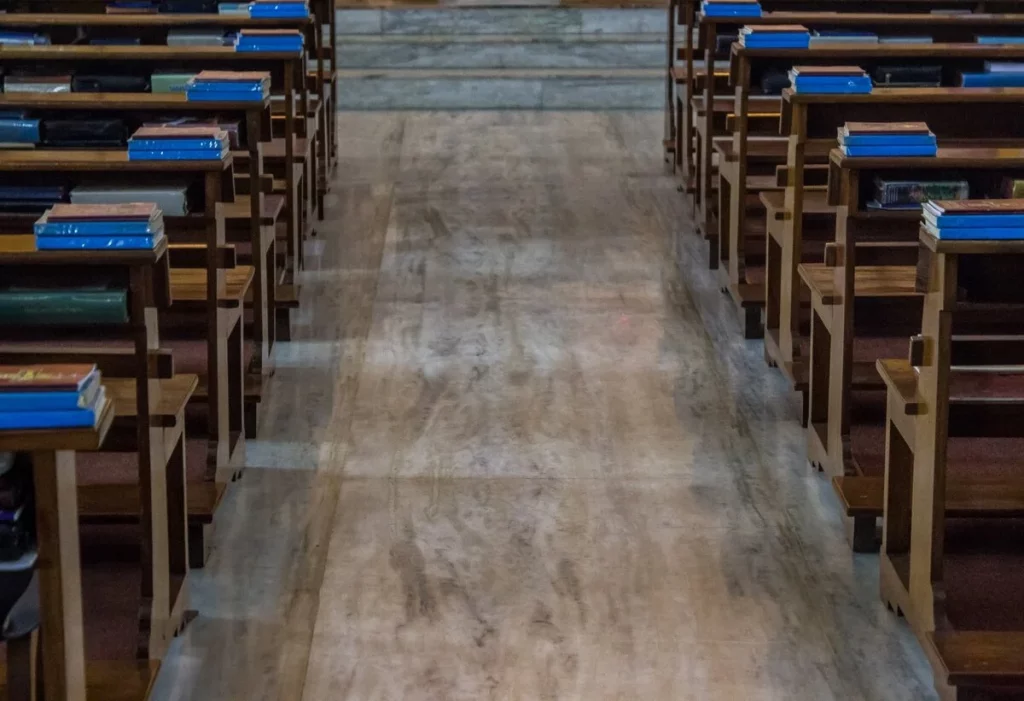 Concrete Flooring In & Near Prairieville, LA
Are you looking for concrete flooring installation and repair services? Our company is the best choice due to the quality of services that it provides. A combination of experience, expertise, and modern equipment makes us a superb option in the industry. Customer satisfaction is crucial for us, and we try hard to meet their expectations. Our history is a telltale sign of our performance and confirms the commitment and expertise of the company. You will undoubtedly love our services due to their quality and uniqueness. Affordability is another prominent feature that you will visit in our company. We have tailored budget-friendly packages for all businesses and people, and these plans meet clients' expectations. In addition, we have experience coating school flooring with polished flooring. For more information please fill the form below or call our professionals to help you.
by John B.