Flooring Solution for People with Allergies and Asthma
Choosing the right flooring for your home can be quite a challenge. Before making a commitment, you have to think about so many factors – will it match my house? How easy is it to maintain? Is it affordable?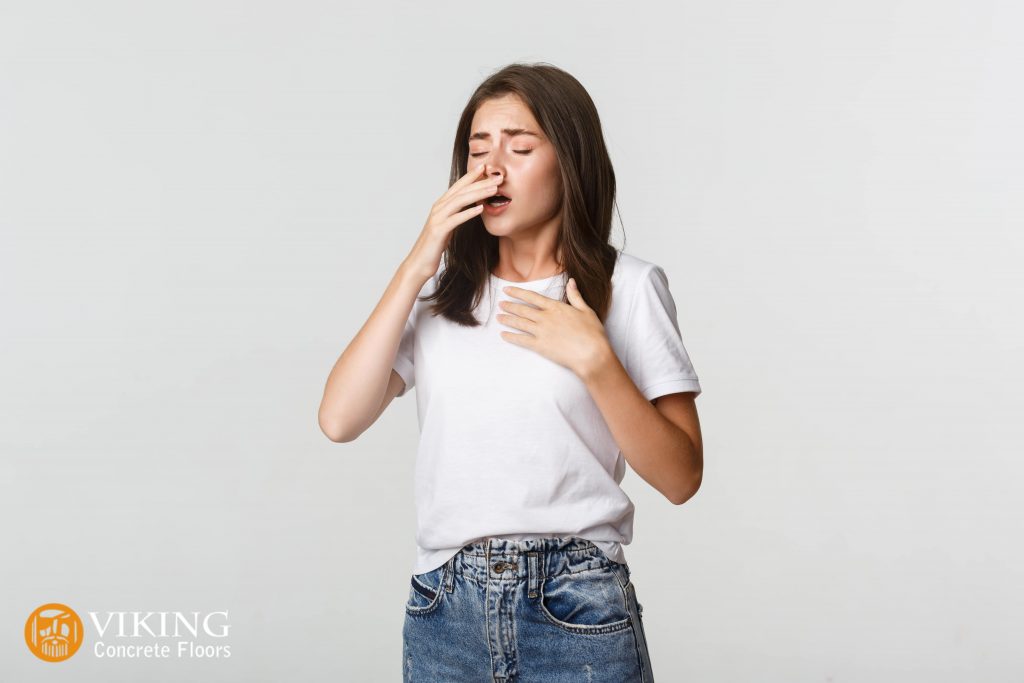 Considering your family's health compatibility is very important since this often slips under the radar. If you have family members with allergies or asthma, you need to think about how your flooring will affect them. Choosing hypoallergenic flooring should be your top priority if you have asthma sufferers at home. 
It can be pretty overwhelming to decide which type of flooring to choose, especially with so many options available.
Listed below are the types of flooring triggers that cause allergies or asthma and the best type of flooring for your sweet home:
Flooring Triggers
Sadly, you can't escape the nasties that collect and get trapped within your flooring, but there are ways to reduce their impact. Here are some triggers and which types of flooring they prefer:
Dust mites – common in all homes, dust mites are one of the leading sources of allergens in households. The dust mite itself does not cause an allergic reaction, but rather their droppings when in the air, can cause discomfort. They are usually found in carpets.

Mold/bacteria – these organisms usually form in damp areas around the house, such as bathrooms, refrigerators, and rooms with little air circulation, and are the main causes of asthma. Mold can grow on damp carpets and damp wood floors.

Pet fur/dander – spreads like wildfire on anything and everything in the home. Any type of flooring, especially carpet, will collect pet allergens and should be vacuumed regularly.

Dust/Pollen – It can be one of the most potent allergen triggers in your home if it is airborne. It doesn't matter what type of flooring you have; dust and pollen can build up and cause quite a commotion if not maintained. Easy-to-maintain flooring solutions that we offer in Prairieville Concrete Flooring are a great way to say goodbye to dust and pollen. 
Choosing the Right
Hypoallergenic
Flooring for People with Asthma
It is important to consider the pathogens that can become trapped in other flooring options like carpet, tile, or hardwood. Bacteria, moisture, and mold can adhere to the bottom of your shoes and then stick to your carpet or tile grout. Hardwood floors can become saturated, causing cracks and allowing pathogens to live on the surface. The smooth surface of concrete flooring makes it the ultimate hypoallergenic flooring and an excellent alternative for those who suffer from allergies.
A Beautiful, Hypoallergenic Flooring Solution 
We already know that concrete flooring is the perfect option for families with pets and garage home flooring, but did you know it is the ideal flooring solution for people with allergies and asthma. Concrete floors that we offer in and near Prairieville, LA have become the new trend that is taking over industrial and residential environments. Find out how it can be the ideal flooring solution for people with allergies and asthma.
It prevents allergens and dust mites.
Carpeted flooring requires regular vacuuming, as everyone knows. The carpets fibers serve as a breeding ground for dust mites and pet dander, which cause allergic reactions in many people. It is especially problematic for people with respiratory issues and hypersensitive immune systems. Because children have a more sensitive immune system, they are at risk of developing allergies.
You can eliminate these risks by choosing concrete floors. Epoxy-coated floors and polished concrete floors provide a smooth, seamless surface free of allergens. As a result, allergens are significantly reduced throughout the whole household.
It prevents the growth of mildew and mold.
Mildew and mold can cause health problems and ruin your belongings. Black mold is particularly toxic. Nasal and sinus congestion, difficulty breathing, dizziness, and irritation of the throat can occur due to its spores. Additionally, its staining can be difficult to remove from fabrics.
In addition to the concrete polishing, epoxy flooring can also be applied to concrete surfaces. Neither of these concrete flooring applications is susceptible to stains, liquid spills, or drippings. This will prevent mold and mildew from growing on the floor. To avoid mold and mildew in the household, all you need to do is wipe up spills and drips.
It has unique thermal properties
Thermal mass and other characteristics of concrete flooring allow them to absorb heat during the day and then slowly release this heat for hours at a time. On warmer days, they keep your home cool. On cooler days, they keep your home at a comfortable temperature.
A common asthma trigger is cold air and cold environments. Concrete flooring is commonly misunderstood as icy cold when it can store and release heat due to its thermal mass. It is ideal for combating environmental triggers by installing concrete floors that store heat and regulate indoor temperature.
It's super easy to clean
Concrete floors are very easy to clean! A microfiber cloth is all you need to clean them since they are stain-resistant. Mopping once a week and spending extra money on stain remover products are now a thing of the past. These are the perfect solution for a growing family or even a family on a budget.
There is no need to clean the floors with harsh chemicals, so people with asthma do not have to worry about these chemicals triggering an attack. Since the floors are simple and easy to clean, dirt and grime won't build up and trigger an attack.
Time to Reach Out For Hypoallergenic Flooring
Prairieville Concrete Flooring helps facilitate projects because we are the preferred custom concrete flooring company when it comes to beautiful floors. No project is too big or too small for our team of seasoned experts, who always use state-of-the-art technology. Our goal in Viking Concrete Floors is to help you achieve the look of your dreams, and we do not consider the job finished until you are satisfied with it. So fill the form below or give us a call at (225)-313-7950 for Hypoallergenic Flooring and enjoy working with one of the best concrete flooring company in & near New Orleans and Prairieville, LA.
If this post was helpful to you, please leave us a 5star review. It would help us a lot. Thanks!
by John B