The Differences Between Concrete & Other Materials
Concrete flooring has numerous benefits, and if you take care of it well, the long life of concrete will surprise you. Like many other flooring options, concrete is beautiful and delicate, and its high gloss sheen makes it stand out. Concrete is cost-effective compared to different kinds of flooring, and this affordability makes it the number-one choice for many individuals and businesses. A new slab of concrete is ready for various designs and colors, and it's just like a canvas with multiple capacities. This article discusses concrete flooring's pros and cons and compares this type of flooring to other choices.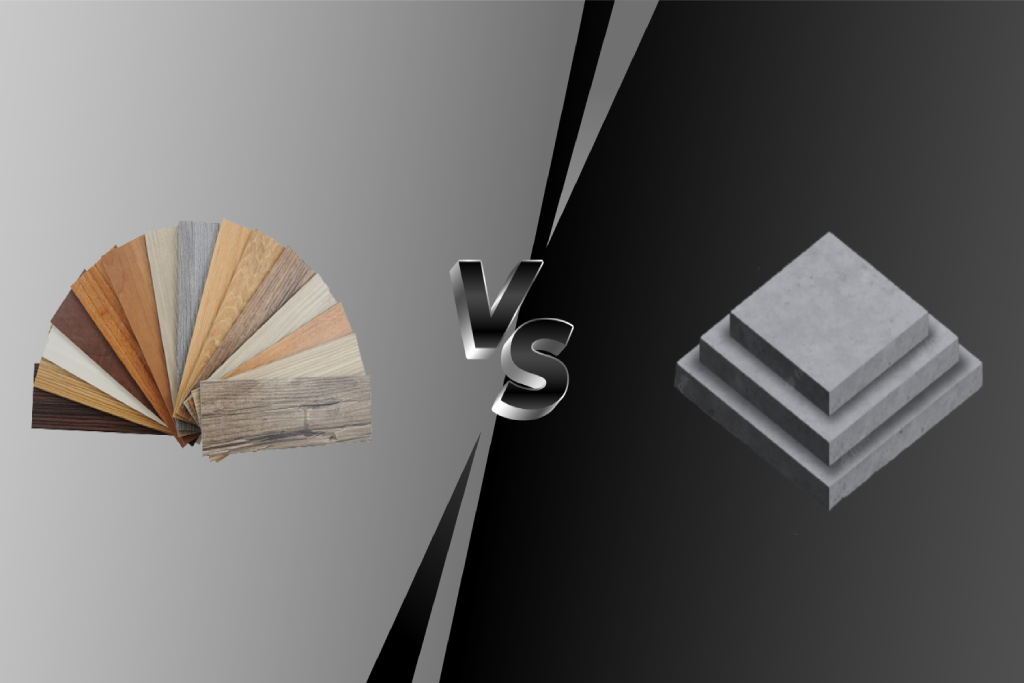 Concrete Flooring Review
For many years, people have used concrete in areas like basements, garages, patios, and more. Today, concrete is a common choice for home interiors due to its customizability. It can be
polished flooring
and
stained flooring
to implement various colors and designs so that the finished flooring surface matches your tastes and preferences. Concrete has many decorative features that surprise you, and this type of flooring can give you both classic and modern looks. Although concrete is not a perfect stylistic fit for every place, you can create elegant and colorful designs through that. Concrete is durable and long-lasting, and if the proper installation and maintenance occur, this flooring type can serve you for a lifetime. Various design options are available for concrete which is a nice feature for many individuals. On the other hand, concrete is hard, and it might be cold underfoot. It might not be as comfortable as different types of flooring, like carpets, during cold seasons.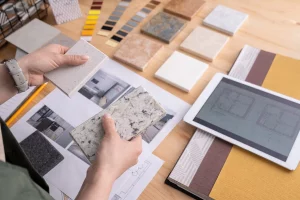 Concrete Flooring Cost Compared to Other Flooring Choices
Many finished options are available for concrete, so the installation cost is different according to your finished look. Concrete can be much more cost-effective than other flooring options, which is a nice feature for many people and businesses. A sealed concrete floor and appropriately maintained can last for a long time. Concrete is also a suitable choice for commercial applications, and it can survive under high foot traffic and pressure for decades. If you have a long-run perspective, concrete will save you an outstanding amount of money and energy because you won't replace your flooring regularly.
Easy Maintenance and Fixing
Unlike flooring made from other materials, concrete is easy to maintain and repair. Concrete flooring involves a structural concrete pad that is naturally long-lasting and sturdy. So concrete is a popular choice for commercial areas like warehouses and garages, which are hard-working places. Concrete also has many benefits for residential areas; for instance, it is hard to damage, and heavy furniture and pets' claws can't scratch the surface. If you have installed concrete in your residential or commercial place, you don't even need to be worried about the damage from many dropped things. Although it is not impossible to chip and scratch the surface of concrete, it is challenging to do that.
Keeping the great look of concrete is easy, and you only need to seal or wax it each 1-3 years, depending on the situation and traffic level. You don't have to do any significant protective measures other than that, and regular mopping can be enough. If stubborn stains are on the concrete surface, you can remove those stains with a blue utility pad.
Are you looking for concrete flooring in & near Prairieville, LA? Our company is the best choice. We at Viking Concrete Floors offer quality services to our esteemed customers; our concrete contractors will provide the best practical ideas to help you reach your desired finished look. Years of experience and expertise make us unique in the industry, and our history confirms the company's performance. Customer satisfaction is crucial for us, and we do our best to achieve that through our affordable quality services. Call us now to enjoy the best benefits you've ever experienced!
Design and Style
Concrete flooring is a fabulous option if you are interested in modern or industrial style. Concrete is not an appropriate choice for classic vintage styles, and if you are a classic fan, it is better to search for another flooring option. A poured and polished slab was all the concrete floor in the past. But it is very different now, and various texturizing and colorizing techniques are currently available for concrete. So customizability is a brilliant feature that makes concrete unique among other flooring types.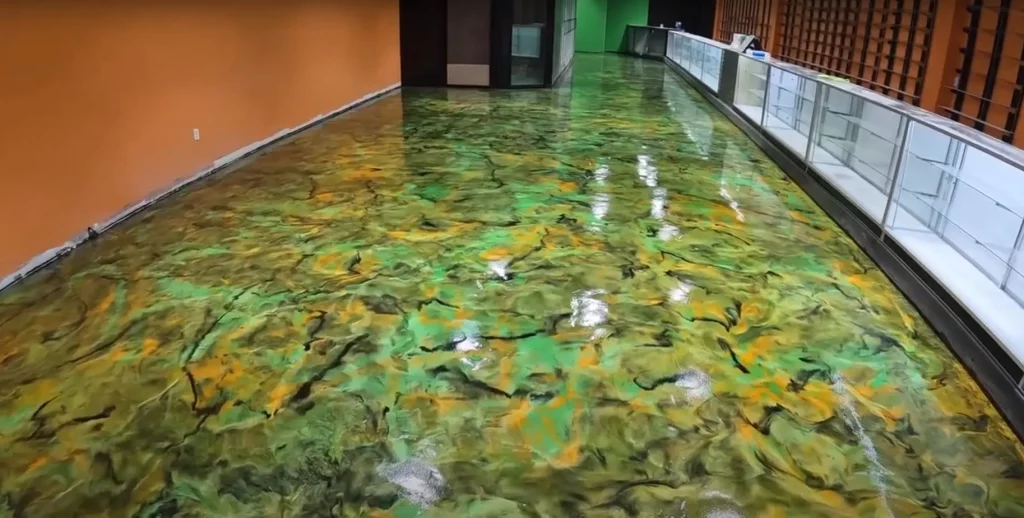 The Installation of Concrete Flooring
Grinding the existing concrete slab is the beginning of the concrete flooring installation in most residential cases. After that, it is time to implement techniques like polishing and texturizing that add to the beauty of the concrete. Any existing flooring, like carpeting or vinyl, must be removed first to expose the concrete. A new concrete cover can be used if the slab is not in an appropriate condition. Then the colorizing and texturizing techniques can be applied, and finally, it is time to apply a concrete sealer to keep the surface safe. As you can see, concrete installation is easy and trouble-free compared to other flooring types.
Some Downsides of Concrete Floors
The surface of concrete floors is hard, and if someone falls on this surface, severe injuries might occur. It is also hazardous for your valuable items because they will shatter when falling. So some experts recommend something other than concrete for areas used by kids and older people. The hardness of concrete makes it difficult to stand over these surfaces for a long time. If the concrete is highly buffed, it can be slippery, especially when wet, so some experts recommend something other than that for places like bathrooms. Concrete has some other drawbacks as inherent coldness that makes it unpleasant for cold mornings of winter. Remember that some techniques can offset most of the downsides of concrete. For example, a radiant floor heating system can resolve the issue of coldness. Concrete has more advantages than disadvantages, and its drawbacks can be offset through creative methods. So it is still one of the best flooring options due to fantastic features like durability and customizability.
Concrete Flooring In & Near Prairieville, LA
Are you considering a perfect concrete flooring company? We at Viking Concrete Floors are the best option with a wide range of top-notch services. A combination of experience, expertise, and modern equipment makes us outstanding in the flooring industry. Our services are budget-friendly, and we have tailored packages for customers that meet their expectations.
Contact us immediately to join a big revolution in flooring services!
by John B.