The Impact of Concrete Flooring on Underfloor Heating Systems
You can easily combine concrete flooring with an underfloor heating system, and concrete has an excellent capacity for that. Although concrete is a good option for this type of system, you must go through some steps and take some preventive measures to protect your floor. The thermal mass feature of concrete helps this flooring option to store heat and release it slowly, a lovely property to make your residential place warm and comfortable. Like other flooring types, concrete floors can suffer from sudden temperature changes. So if your heating system's heat turns up swiftly, this will create shock, and cracking will occur. So professional advice is a must-be before installing your underfloor heating system. We at Viking Concrete Floors are always ready to guide you with practical ideas!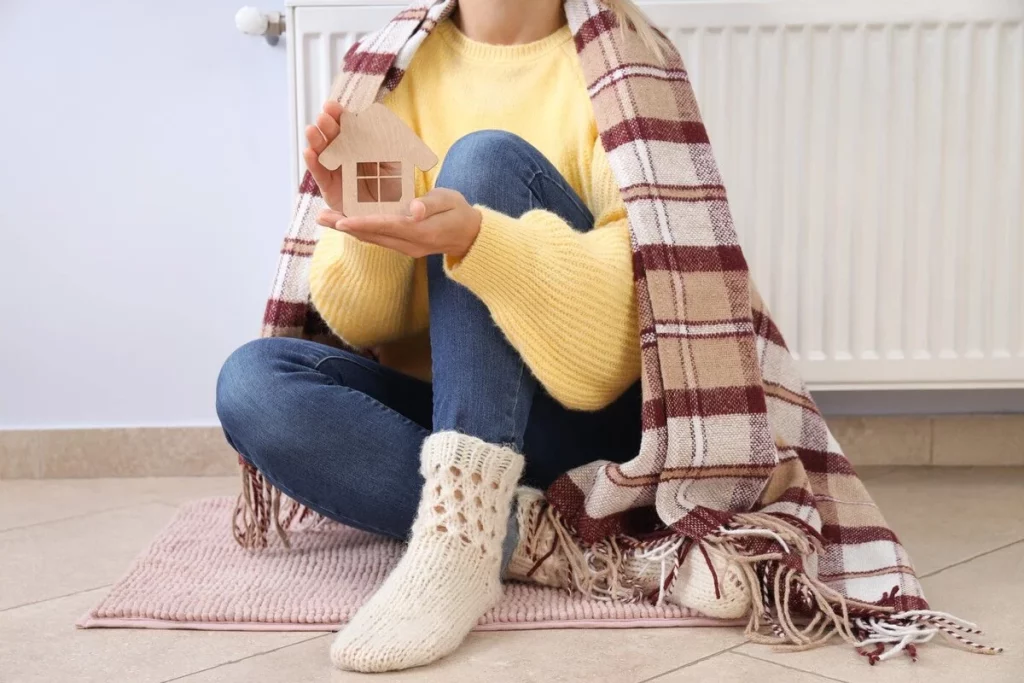 Temperature Management Is Essential
You must manage the temperature of your heating system carefully because if cracking occurs on your concrete floor, the repair job will be difficult. It is challenging to reproduce the original concrete mixture, so the patch-up job won't be satisfactory. When the heating and concrete installation finishes, you need to turn up the water temperature by one degree daily to manage the risk and protect your concrete floor against shock. Therefore, staying within 30 degrees Celsius for your water temperature is recommended. Following this simple advice can reap the rewards of an underfloor heating system and make your place warm and pleasant.
Some Advantages of Underfloor Heating
It has various benefits, that we talk about some of them here:
Minimalist design
The interior design of underfloor heating is terrific, and it can eliminate the radiators in your layout, causing better usage of your space. This minimalist approach is a significant advantage for small places and saves space for other purposes.
Comfort and economy
Underfloor heating in line with concrete flooring will bring comfort and peace of mind to your place. If you combine the advantages of concrete with the benefits of underfloor heating, your residential or commercial area becomes a pleasant environment. Using an underfloor heating system is also cost-effective, and your bills will be much lower than a traditional one. It is due to more heat distribution in underfloor systems, a helpful feature that helps you have a warmer place.
Easy cleaning
As we mentioned earlier, underfloor heating will eliminate radiators from your space, and it means easier home cleaning. Radiators are places for dust accumulation, so underfloor heating helps individuals have less trouble cleaning their homes.
Better heat distribution
If your underfloor heating system is correctly installed, heat distribution will be more effective than traditional heating systems. On the other hand, concrete has a thermal mass quality and can retain heat. So the combination of underfloor heating with concrete flooring will bring unbelievable results.
Are you looking for
concrete flooring
in & near Prairieville, LA? Viking Concrete Floors is what you want. Our qualified concrete contractors are always with you and clarify everything about concrete flooring's pros and cons. Our quality services result from years of experience and expertise, and we do our best to keep our customers satisfied. Contact us right away to use the best services you've ever seen!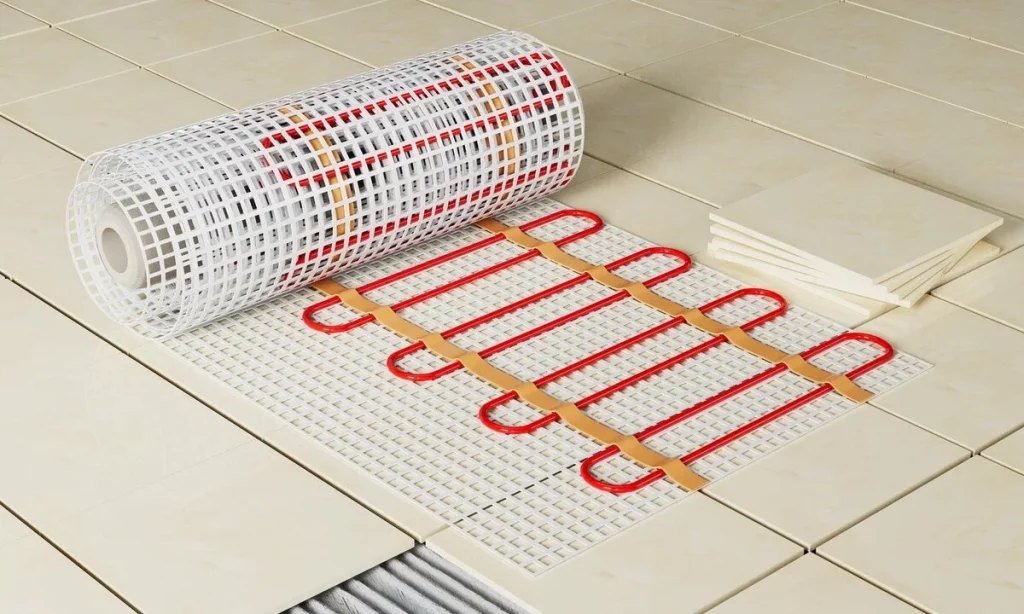 Silence, health, and safety
Underfloor heating is quiet without the disturbing noises you usually hear in traditional systems like radiators. The hazardous spills will be evaporated in underfloor systems, which is a nice feature that prevents splashing water. Individuals can eliminate the hot pipes using an underfloor system, which is a healthy feature to protect kids and pets. In addition, you will experience better thermal circulation if you use underfloor system to create healthier surroundings.
Why Can Underfloor Heating Be Appropriate With Concrete Floors?
Concrete is a heat conductor, so it will help the material keep the heat to ensure your entire residential place stays warm for extended periods. In this case, the warmth will remain even when the heating is turned off, something we can't see in conventional systems like radiators. If you keep this heating storage in mind, concrete can work significantly well with underfloor systems. A successful installation of both concrete flooring and an underfloor heating system will lead to fantastic results. The underfloor system will warm up, and concrete can store the heat to use the energy efficiently. Remember that you can run underfloor heating around the clock to produce a base heating temperature for your entire residential place. If you run the system all day, keeping the temperature around 15 to 16 degrees Celsius is recommended. If you reduce the heating by a few degrees, your energy bills will be significantly reduced.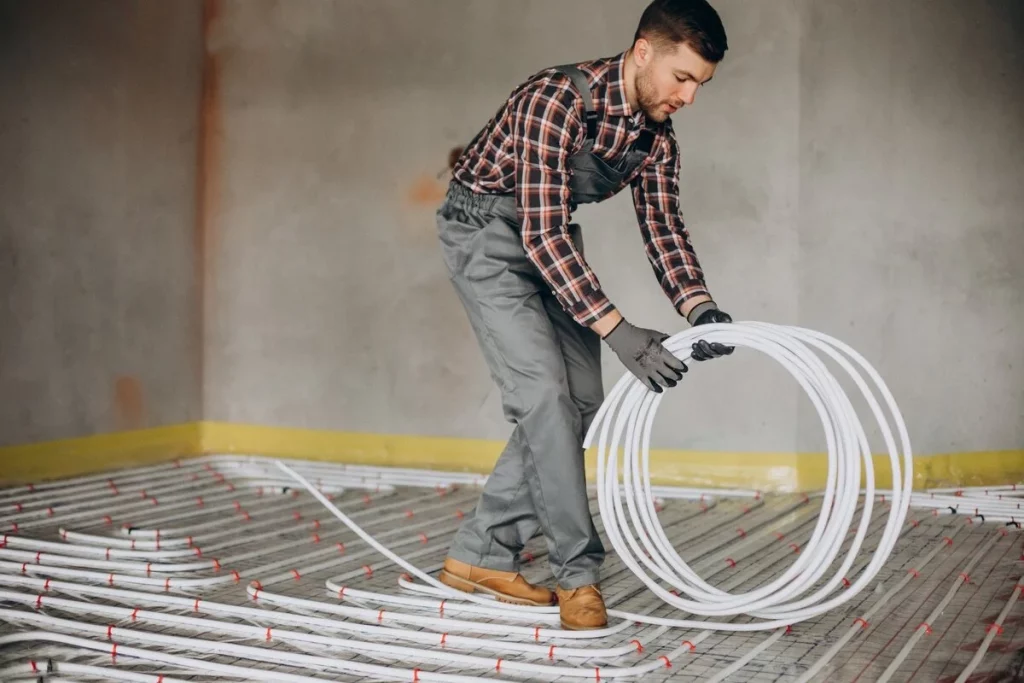 The Cost of Heating Concrete Floors
The initial cost of underfloor heating is a little high, but it will save lots of money and energy in the long run because underfloor systems are energy-efficient. The cost of this installation with concrete floors will depend on multiple factors. Some of these primary factors are the size and location of your project. The structural strength of the subfloor and the utilized materials will also affect the cost. You also need to pay for the accompanying insulation in line with the thermostat. It is always recommended to seek advice from experts before installing underfloor heating for your concrete floors. We at Viking Concrete Floors have enough knowledge and experience to guide you regarding the issue.
Concrete Flooring In & Near Prairieville, LA
Are you looking for a perfect concrete flooring company in & near Prairieville, LA? We are the best option due to our years of experience and expertise. Our professionals are always ready to help you throughout floor installation and repair. You will love our top-quality services because they result from the latest technologies in concrete flooring. Our esteemed customers are the company's tangible assets, and we do our best to provide satisfactory services for them. Get in touch with us by filling the form below or call us at 225-313-7950!
by John B.