How to Choose Flooring: A step-By-Step Guide
You might want to design a new house or renovate your place. Or maybe you want to add some glamor and vitality to your office. Whatever the case is, you must choose the best type of flooring, and this decision-making process is not so easy. A new kind of flooring will change the outlook of your building, so you need to install the correct type. Doing research is an integral part of this process, so you know which kind of flooring is the best option according to your budget. If you are considering concrete flooring in & near Prairieville, LA, our concrete flooring company is one of the best option. We are experienced and knowledgeable regarding concrete flooring. Contact us right now!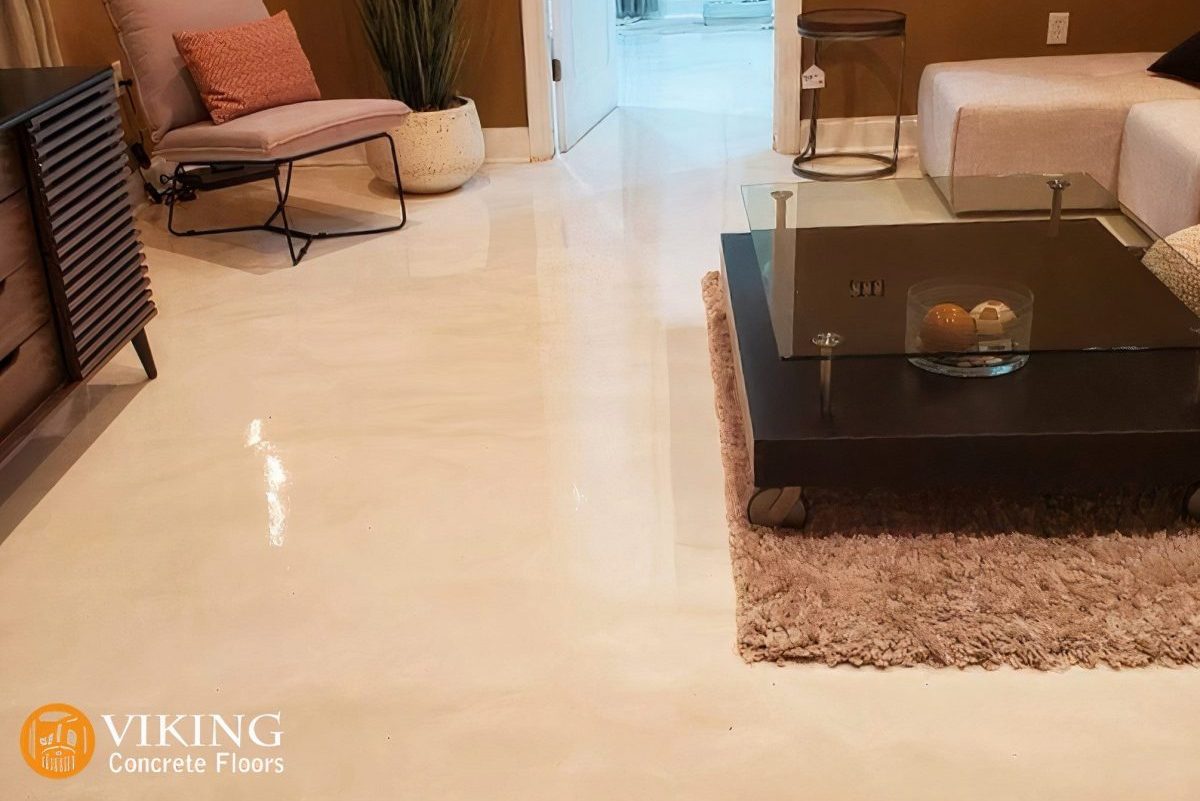 How to choose the best type of flooring?
A wide variety of flooring is available, and it is difficult to determine which type is the best. Different types of flooring have distinctive characteristics, so narrowing down these types and making the final decision is not easy. In this guide, we'll help you make the best decision.
Step 1: Determine the place of the flooring
Different rooms have unique requirements. For instance, if you are considering flooring for a bathroom or kitchen, carpet is not suitable due to the high degree of moisture in these places. The concrete floor can be a good choice here because it performs well in wet areas. If you want a new kind of flooring for your bedroom or living room, the case is different, and carpet may be a good choice here. Therefore, you need to determine the place and the best type accordingly. Comfort and affordability are critical factors in determining the best type of flooring for your site.
Step 2: How many kids do you have? Do you have a pet?
These questions are important because children and pets must be on durable and easy-to-clean floors. Kids usually spill drinks or other things, and pets have their accidents, so some types of flooring are inappropriate in these cases. Cleaning costs are essential here because you need to clean a lot, and some types of floors are not cheap to clean.
Step 3: How much is your budget?
The budget is a crucial factor to consider. If your budget is low, some types of flooring are not appropriate for you. You have different options according to your budget, and affordability is essential here. Our concrete flooring company can help you to make the best decision. Call us at 225-313-7950 now to talk to our consultants!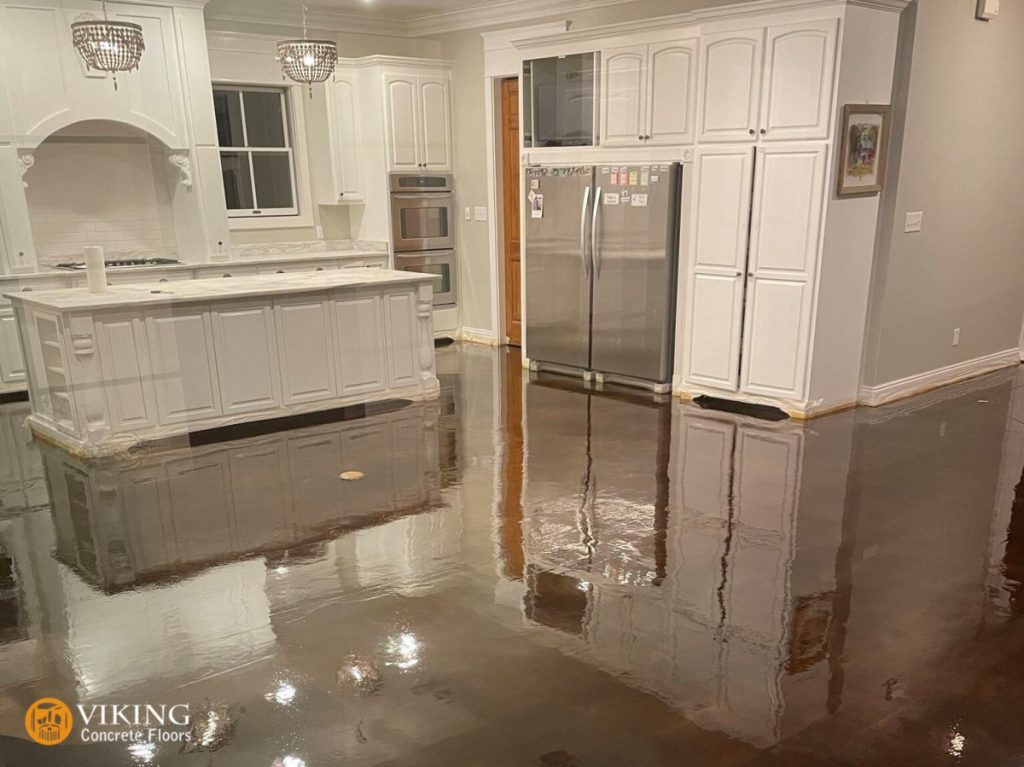 Why are concrete floors the best option?
There are many types of flooring these days, and some innovative types are gaining popularity. However, many people still prefer concrete floors and have reasons for their choices. Here are some of the reasons:
1- Concrete floors are more affordable
One of the reasons for people who choose this type of flooring is affordability. Concrete classes are simple and easy to install. This simplicity leads to cost-effectivity. Concrete types are not time-consuming compared to other complex kinds of flooring. Concrete floors are sturdy and stain-resistant, so their maintenance cost is low. They have many advantages that make people think they are worth the price. Affordability for flooring is a significant advantage because it saves some money for more important things.
2- Customizability and diversity
Many people think the concrete type of flooring is just gray and one-dimensional, but the fact is various designs and colors are available. There are many techniques to make these floors customizable and unique. Decorative techniques, including stained concrete and polished concrete, have different advantages and meet particular requirements. For instance, concrete is the best option for people who prefer durability for internal or external floors.
3- Concrete floors are modern and minimalistic
Minimalism is a new decoration style, and its primary doctrine is simplicity. So, concrete types of flooring are the best options to be minimalistic. The colors are simple here, so a modern sense aligns with the style. It is the best choice for a modern house with big windows or neutral colors.
4- Durability and longevity
As you may know, concrete is durable and flexible. Therefore, commercial and industrial places use this material a lot. So, why don't you use this durable item at your house? Concrete is sturdy and strong and resistant to damage, dents, and these kinds of problems. Concrete is reliable and won't break under the pressure of furniture or traffic. Durability is also connected with cost-effectivity, and you are not worried about maintenance costs or replacing your floor shortly. If you take care of this type of flooring, it can last until two decades which is fantastic. There are many techniques for fixing this type of floor after it gets cracks or chips. So, concrete contractors can revive your flooring after twenty years, and you are not obliged to replace it. So, we can say concrete floors are an investment because they have great longevity, and you can use supplementary materials with them. It is a long-run strategy to use concrete as your flooring.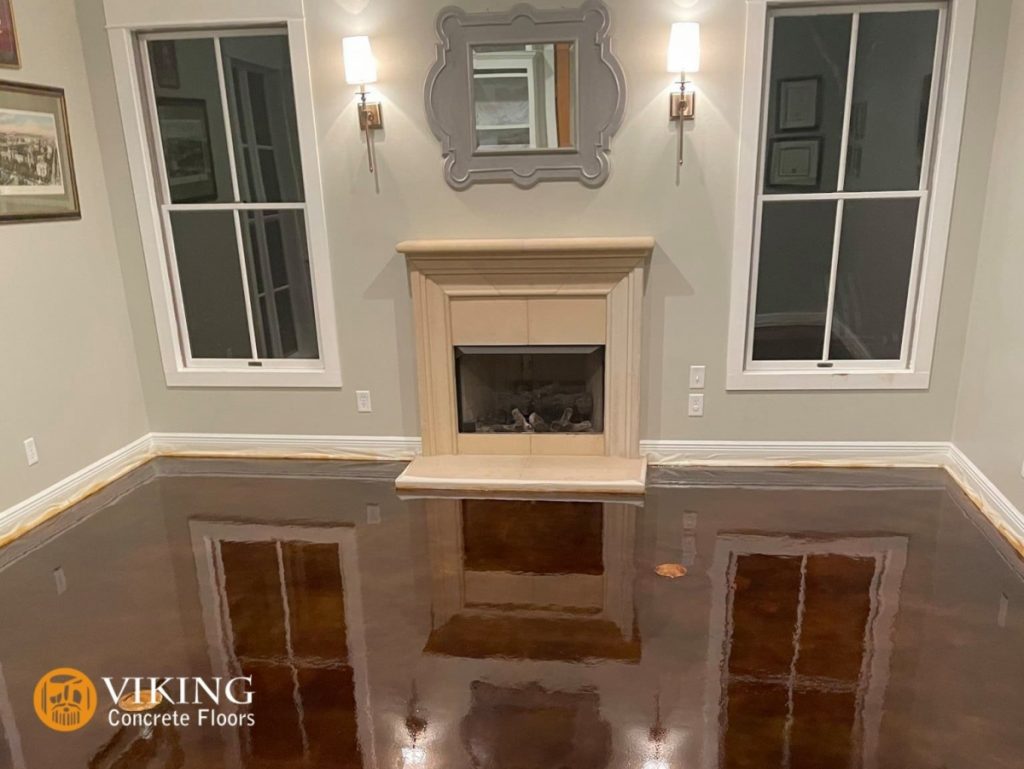 5- Concrete types are easy to clean
Our lives are so busy these days, and no one wants to spend much time scrubbing the floors. Concrete is impressive because it is dust and stain-resistant and the cleaning process is easy. In the worst cases, you can clean this type of flooring with a wet mop. Concrete floors are also the best option for allergic people because the pets can be swept up. 
Let's Get in Touch!
Viking Concrete Floors is a fantastic option if you are looking for concrete flooring Company in & near Prairieville, LA. We provide the best flooring services because we have the most experienced experts. Our history confirms the quality of our services. Our customer support in Viking Concrete Floors is full of friendly people eager to help you. Call us at 225-313-7950 right now to join a revolution in flooring!
If this post was helpful to you, please leave us a 5star review. It would help us a lot. Thanks!
by John B.