5 Businesses That Can Benefit From Concrete Floors
Concrete flooring is a popular option for businesses due to characteristics like durability and affordability. Concrete floors are customizable, with many different textures and colors available. So, you can imagine numerous applications for this type of flooring. Concrete can look beautiful in various places and withstand high pressures. It can benefit many industries, and we'll discuss some of the features that make concrete the best choice for these businesses in this article.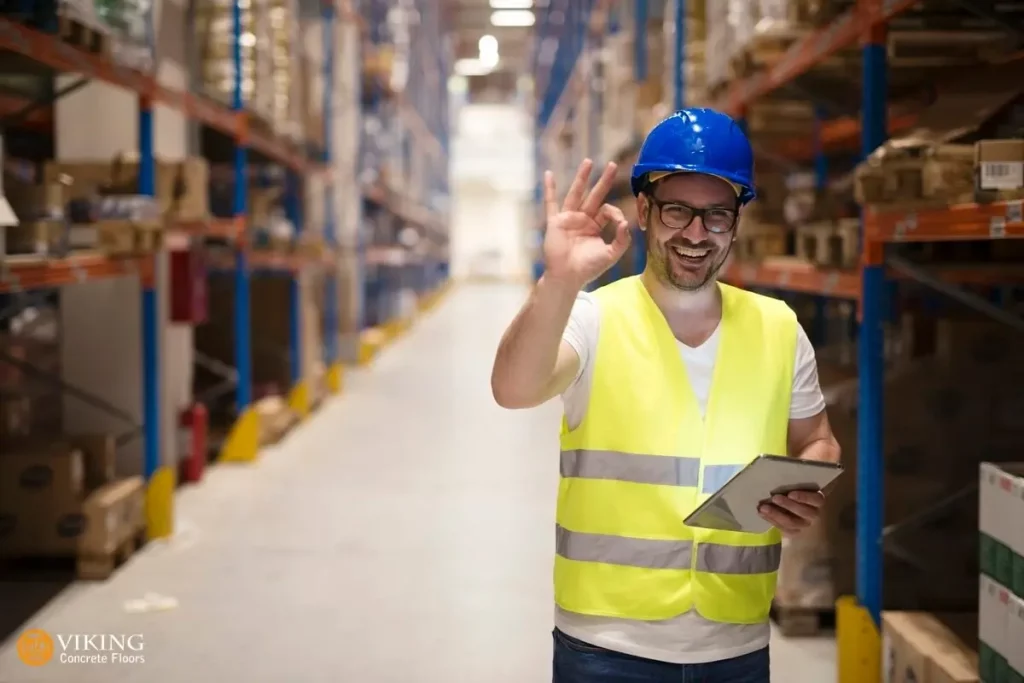 Concrete Is A Quality Material For Businesses
Concrete is a versatile choice for various businesses. Installation is easy, and the material dries to a durable, beautiful finish. Concrete floors have many benefits for businesses.
Here are some of them:
Concrete is long-lasting and can outlast many other options if appropriate maintenance is done.
This type of flooring is durable and can withstand heavy equipment and extreme pressure.
Various designs and textures are available for concrete due to its versatility.
It is a low-maintenance option and can last for a long time with little or no effort.
Concrete is an environmentally-friendly flooring option that won't hurt the environment.
Industries That Can Take Advantage Of Concrete
There are many benefits and use cases for concrete in various industries. The stylish and durable design of concrete can be beneficial for numerous businesses.
Here are some great examples to consider:
Warehouses
There's no doubt about the advantages of concrete for warehouses. Concrete can provide a smooth surface that withstands heavy machinery or foot traffic pressure. This flooring is resistant to water penetration, which is incredibly beneficial for places like warehouses. As long as the floor installation is done properly, concrete can last for decades. For larger warehouses, better grip and adhesion are required, and you must consult experienced concrete professionals near you in these cases.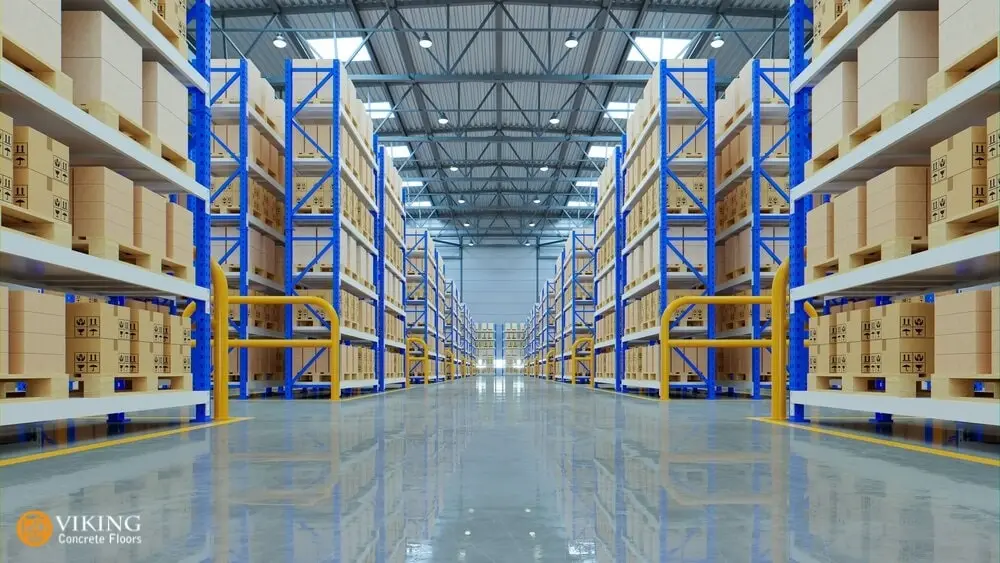 Retail Places
The best thing about concrete is having both style and strength, which is admirable. All retail places can benefit from decorative concrete, which is incredibly eye-catching. Places like shopping centers, boutiques, and reception areas can appropriately utilize concrete's excellent features. Concrete is affordable compared to other flooring options, so it is a good choice for new retail stores.
Retail shops have high foot traffic, so they need strong flooring that suits the condition well. These retail stores can reach a polished look via concrete without spending too much money. The clean-up process of concrete is easy, which is a must-be for crowded places like retail shops. So, concrete can be the answer if you want an affordable and robust choice for your retail site.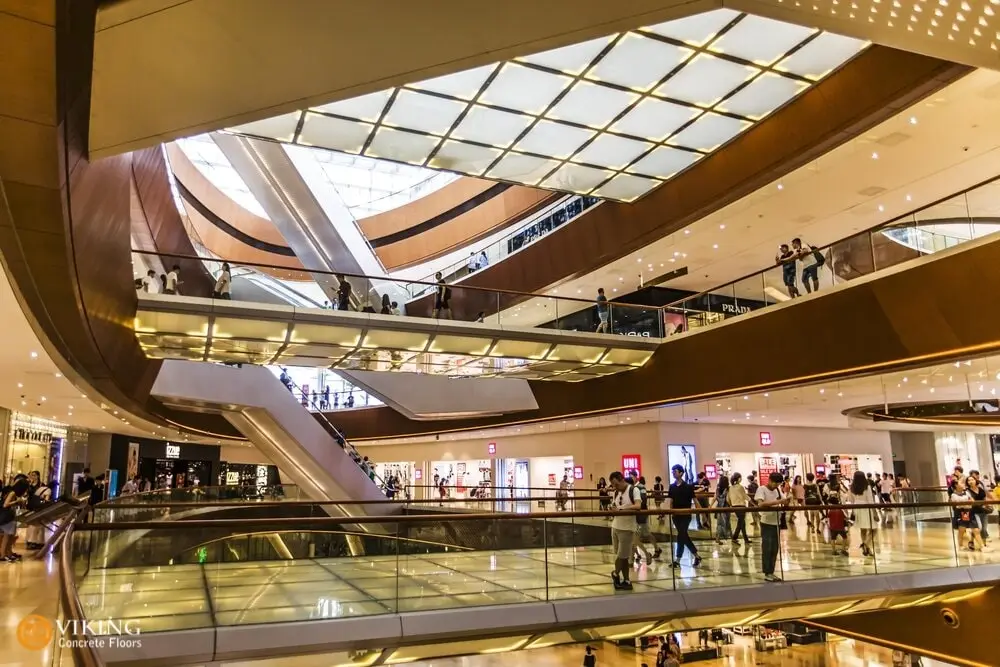 Office Spaces
It is crucial to install a strong and stain-resistant floor in an office space. This type of flooring can fit well with the environment. Concrete can be perfect for modern, simplistic, or in-between offices. Most businesses choose concrete for their office floors today because they know the primary features of this type of business. For example, offices for multiple-story buildings or even offices for small boutique places can benefit from the exclusive features of concrete. Today, various textures and colors are added to your concrete, meaning more beautiful and sophisticated designs. The high-sheen look of concrete can add to the beauty of your office setting.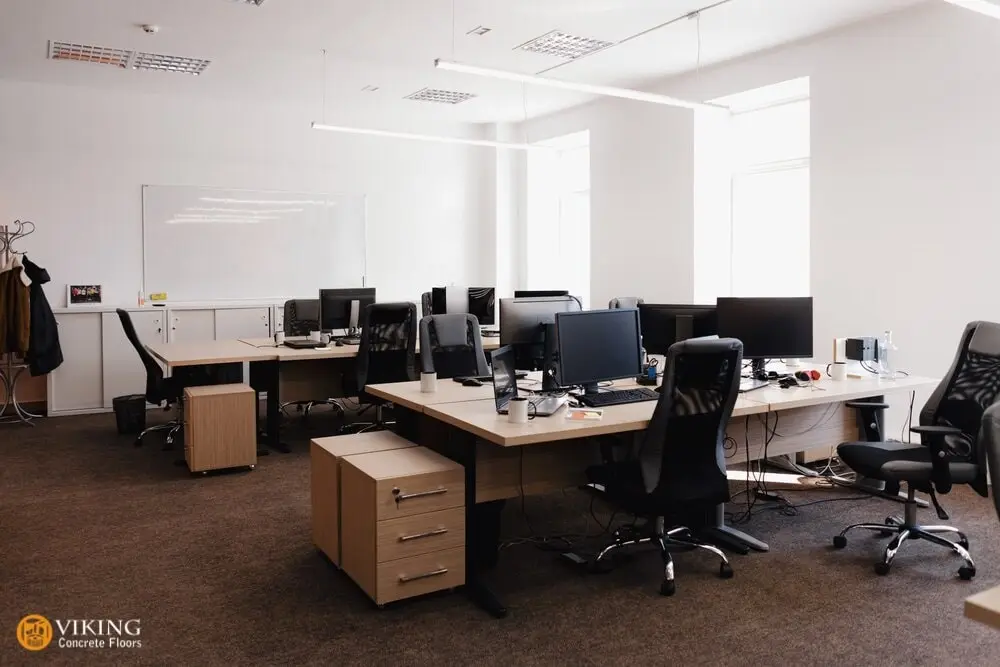 Industrial Environments
Concrete is strong and stable, so that it can meet the requirements of an industrial environment. Regular cleaning in line with some sealant applications can keep the flooring in good condition and avoid wear and tear. The industrial classification standards can be met through concrete flooring.
Are you looking for concrete flooring in & near Prairieville, LA? Our concrete flooring company is the best option. We have the best concrete contractors and experts; they can explain concrete flooring pros and cons clearly to our esteemed customers. We at Viking Concrete Floors do our best to offer quality flooring services. Years of experience make us unique in the flooring industry. Our flooring professionals can guide you through the entire floor installation process. Call us now to experience our extraordinary services!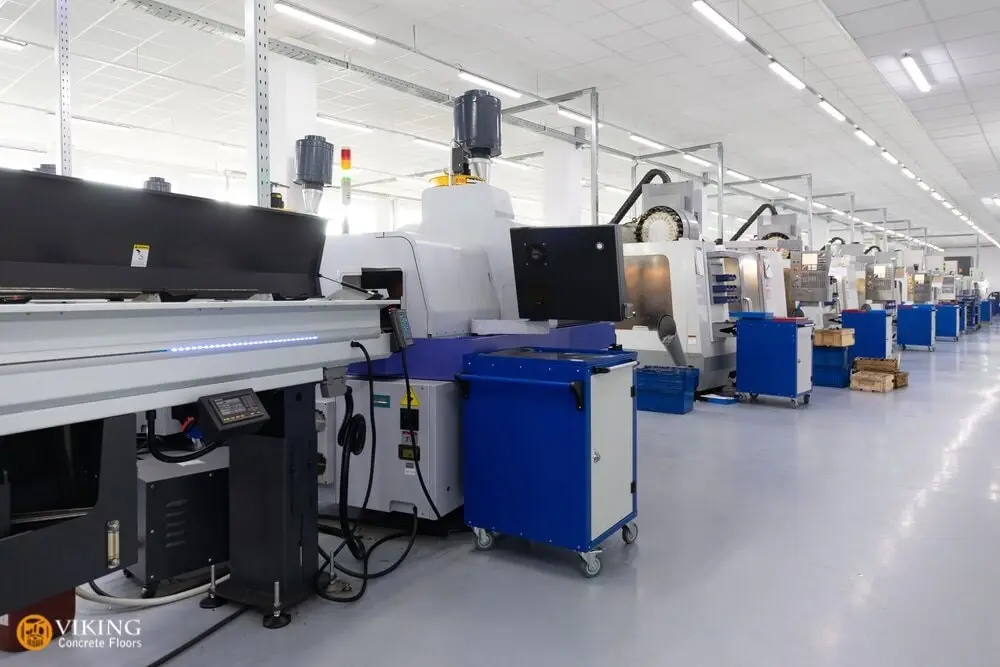 Food And Beverage Industry
You need to meet some health and safety standards for the food and beverage industry. These standards are helpful and decrease the risk of illnesses. Restaurants and grocery stores can primarily benefit from the great features of concrete. Concrete solves safety concerns and issues related to high foot traffic, a common problem in places like restaurants or breweries. Spills and stains occur so much in these types of sites, so the flooring must be easy to clean. Cleaning and maintaining concrete requires no effort, which is an excellent feature for the food and drink industries. The seamless and anti-slip qualities of concrete can reduce problems like tripping, which is hazardous.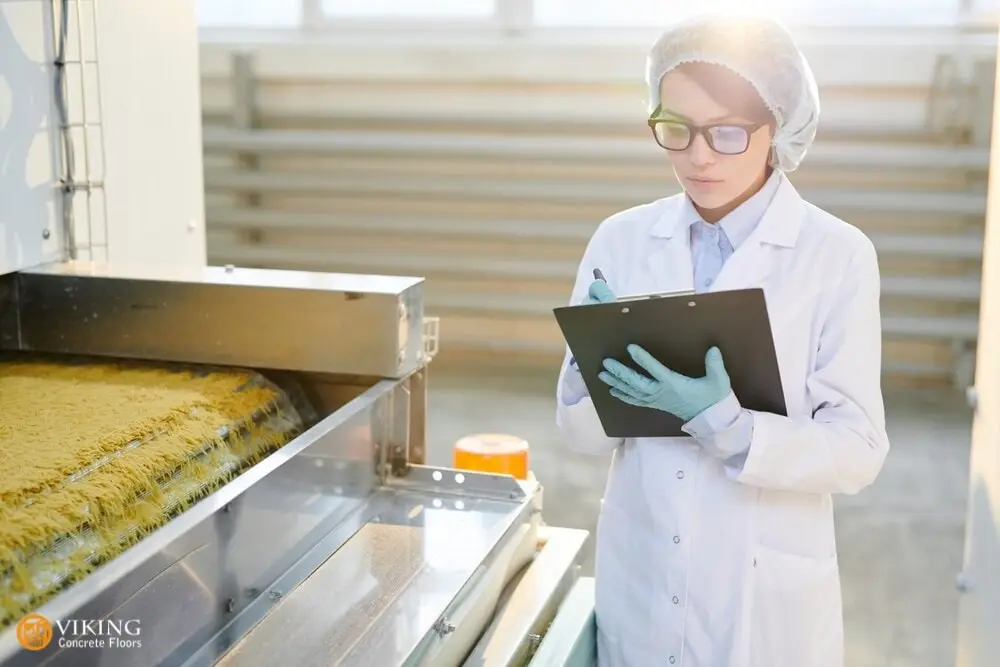 Some Fast Facts About Concrete Flooring
A concrete floor can help you reach a sterile environment. It doesn't have mold and bacteria, unlike traditional flooring options. So you can keep it clean without using harmful chemicals.
Here are some of the other beneficial features of concrete:
It is anti-slip and easy to clean.
It will reduce dirt buildup, an outstanding feature for avoiding illnesses.
Concrete is affordable and budget-friendly.
This type of flooring is customizable, and many décor styles are available.
Concrete can make an unforgettable first impression.
Concrete will increase the value of your property.
Concrete Flooring In & Near Prairieville, LA
We are the best choice if you are considering a concrete flooring company. We offer various top-notch flooring services to our respected customers. The best professionals in the industry are working with us, so our friendly team is knowledgeable enough to help you through the floor installation process. You will fall in love with our staff and services for sure. Customer satisfaction is what we are looking for. We try to do everything to keep our customers satisfied.
Contact us right away or fill the form below to join a revolution in flooring!
If this post was helpful to you, please leave us a 5star review. It would help us a lot. Thanks!
by John B.