Plan Now for A New Concrete Patio for Summer
Are you considering patio flooring for summer? Well, there are various options in front of you, and concrete flooring is one of the most affordable ones! In this article, we have gathered the best outdoor flooring ideas and design tips to help you get the stylish design you have always wanted! Many options are available for renovating your patio floor covering, and if you are in Prairieville, LA, we have the best ideas and tips for you; call us now at +1-225-313-7950!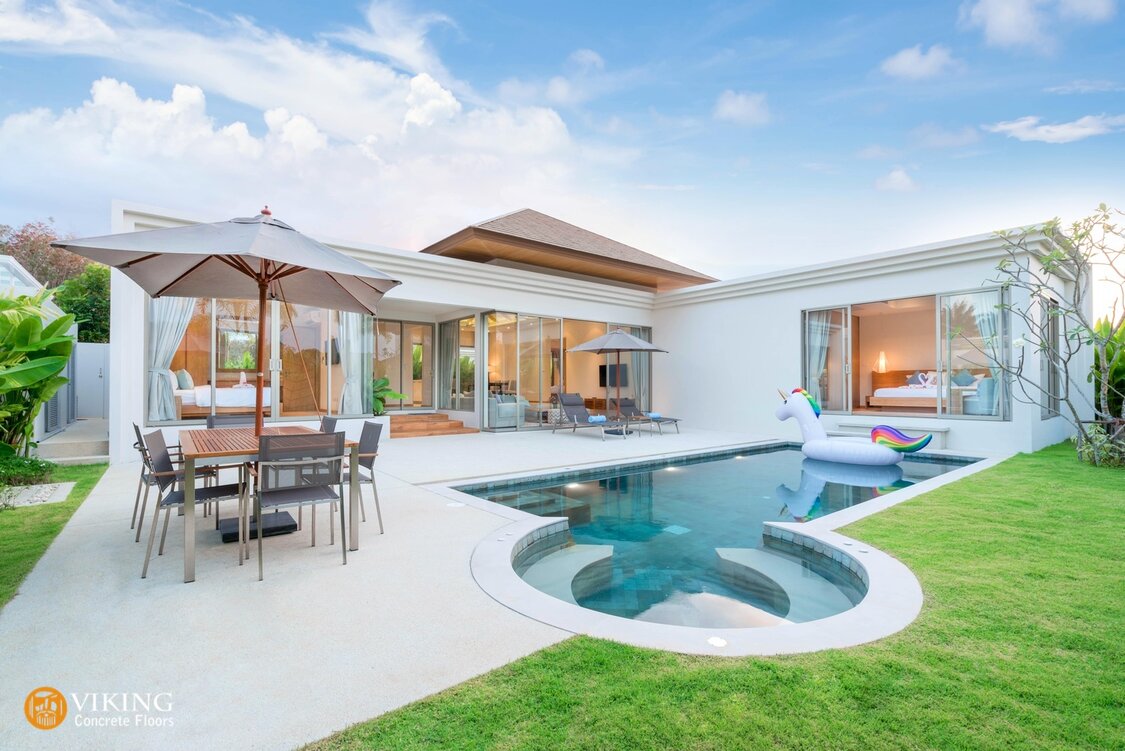 How to make our patio flooring more attractive?
Try to vary your patio styling and create a difference; you can do it in various ways; here are some innovative ideas to utilize for outdoor flooring or flooring for the entryway:
Various stamp patterns and textures are available for you; contemplate and mix them to achieve some stylish designs.

The coordination of colors is essential, but don't sacrifice creativity for it, don't forget that there's always enough room for innovation.

For outdoor flooring, tumbled paver, and stamped pads, things like exposed aggregate can bring you a more stylish pattern. 

Printing tiles on the concrete can create an optical illusion and bring life and freshness to your patio. 

Painting the concrete can be another good idea if you make a good choice. 

Brick is a fantastic choice if you want to add more charm and an artistic look to your patio. 
Some ideas to make outdoor decorative floors
More families are into al fresco eating these days, and they extend the rooms outside; our company has numerous innovative ideas regarding outdoor decorative floors. If you live in Prairieville, LA, don't hesitate to call us; Our experts can help make your floor look fantastic! Due to various attributes like durability and flexibility in colors and textures, concrete is an excellent material that can help you make your floor, this fundamental element of an outdoor room, luxurious and stylish. Here are some ideas to make your outdoor floor an ideal place for dining and entertainment:
1- An overlay can be helpful
A decorative overlay can make a difference due to the variety in colors and patterns. The overlay can renovate your patio floor covering and create an eye-catching appearance.
2- Use a stenciled rug
As you know, various design options are available for you, so if you choose this carpet, your outdoor floor can be pristine and makes an impression. 
3- A beautiful pattern can always help
Decorative engraving can help your outdoor floor get numerous designs that the trick is applicable for new concrete or the existing ones. Staining can change the flavor here and brings about a more impressive look.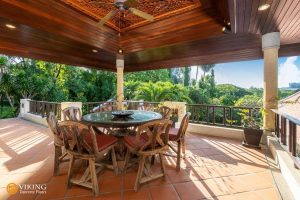 4- A medallion in the center can be great
If you put a medallion in the center of the floor, more vitality and glamor will come to your outdoor space. You can start the medallion pattern differently, including engraving, saw cuts, etc. It ultimately depends on your taste, and people prefer different styles.
Affordable flooring options for patios 
Flooring is not only a fantastic option for indoor spaces, but it is also a terrific alternative for outdoor areas such as patios, which are ideal for summer. There are various types of flooring to choose from, and this variety often confuses people about the right choice, so pay close attention to what you prefer. Here are some affordable types of flooring to consider:
Concrete

:

If you live in and near Prairieville, LA, due to concrete flooring advantages and benefits, it is one of the best options for you. Viking Concrete Floors, has the experienced and educated team you need. Call us now! We are here to help you.
Hardwood flooring

: That is another affordable type, and although it is traditional, the affordability and some other attributes make it a good option.

Composite decking

: This is another alternative to consider. It is perfect for cleaning and sealing, and this outdoor flooring can suit your expectations.

Carpet flooring

: This flooring is a good alternative that makes you feel comfortable on your patio. Imagine it is a sunny day, sitting on a rocker and feeling comfortable under your feet.

Ceramic tile

: This also is an affordable choice due to its various advantages far beyond this article. This type of flooring is water-resistance and is famous for its longevity.

 

Natural stone

: It is a fantastic option for outdoor flooring. This lovely flooring is both natural and long-lasting. During the summer, it makes your patio the focal point of your home.

Rubber tile

: Rubber tile is a good option that offers durability and affordability. It can be a practical choice on a patio exposed to shock and slip.

Artificial grass

: This flooring is another affordable choice without a lawnmower! The maintenance cost is not so high for this type of flooring, making most trouble away from your patio.

Gravel flooring: It can be helpful for people who want customizable designs. The preparation phase of this type of flooring is easy, and the installation won't be troublesome.
Concrete flooring is advantageous for your patio
Nowadays, many homeowners use concrete flooring because of its advantages and benefits. Are you thinking of doing the same thing for your floor but not sure? Here are some of its advantages:
Durability and longevity: The durability of concrete is so high, and this flooring outlasts the other types.
Stiffness: It is another capability of concrete, and your floor can withstand loads easily.
Energy efficiency: Concrete can save energy, and it is beneficial for patio flooring, which is outdoors. It can efficiently keep the sunlight. 
Speed: This type of flooring construction is rapid and doesn't need a lot of labor. There are also some systems to help here that change everything, and speed will be much higher than other flooring types like rubberized flooring.
Damp resistance: Concrete is against dampness, making it suitable for patios and outdoor flooring. This type of floor is not absorbent, and its resistance is so high in wet environments.
Cleaning and maintenance: Concrete is perfect for cleaning and preservation because you always need to clean the patios due to their outdoor location.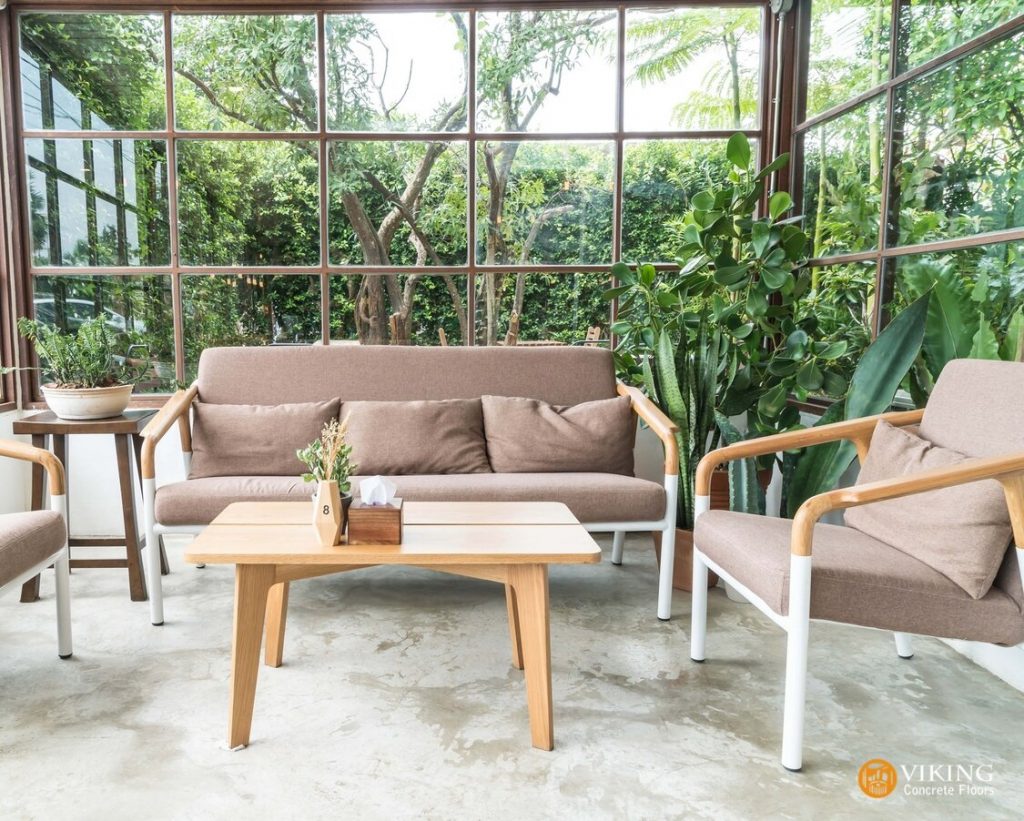 Fire resistance: If you are thinking about fire resistance flooring, concrete is the best choice because it's not combustible.
Concrete Flooring In & Near Prairieville, LA
Concrete flooring is one of the best patio choices because they have many admirable attributes. It is affordable, and everyone can use it in line with their budget; moreover, it is stylish and gorgeous for patios during summer. Many people prefer to sit and eat out during hot seasons, and decks are a great choice. We, at Viking Concrete Floors, have the experienced team to provide the relevant results for you; we have educated and talented experts here that can be helpful during the flooring or decorating process. Also, We offer competitive prices and quality designs; then, you will experience a memorable and joyful journey with us. If you are in Prairieville, LA, we are always available to consult you for the best results; our history tells everything about us. We don't assert we are one of the best companies in the industry, but our performance confirms that. Get in touch for a free quote!
If you're interested in having a patio or pool deck installed by our concrete flooring company, give us a call at (225)-313-7950 for the best concrete flooring In & Near Prairieville, LA!
If this post was helpful to you, please leave us a 5star review. It would help us a lot. Thanks!
by John B.