Make Your Business Ready for Spring With Concrete Floors
Spring is the time of redecoration for many homeowners, but it can also be beneficial for businesses. In the coming months, new activities will emerge from different companies, and refurbishing comes to mind. Decorative concrete floor enhancement is an innovative idea for spring; these renovations are affordable and take less time than other decorations.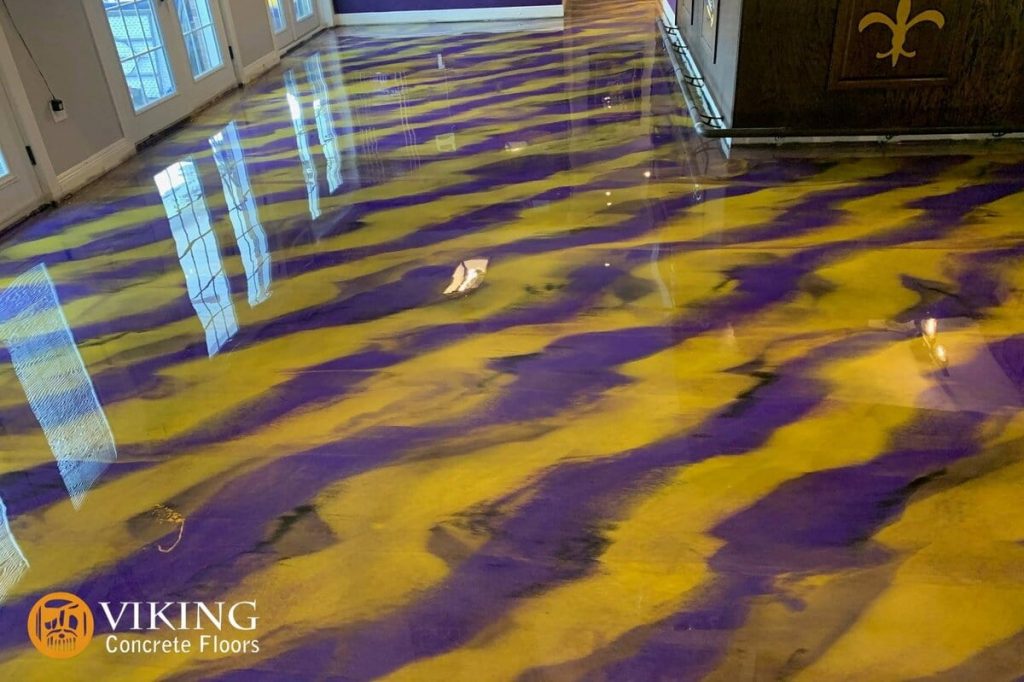 Concrete coating can be a tremendous weapon to spruce up your business. Remodeling concrete brings more beauty to your company and gives it a new style. Fortunately, concrete is low-maintenance and durable; it is available in various colors and textures. So, it is an excellent choice for indoor and outdoor decorations.
Install New Flooring for a Long Time
Commercial flooring is challenging, and it needs replacing after a few years. It means flooring and flooring again and takes a large amount of budget. Concrete floor is long-lasting and outlasts its counterparts like carpet or tile. It can last for many years, making it an excellent choice for all floors. There are unlimited design options for concrete, including stained, stamped, or polished concrete. Concrete restoration can be applied to various places like restaurants, offices, gyms, condos, hospitals, etc.
A concrete overlay can be an excellent solution for damaged floors, and you can create your preferred design through that. Concrete can also be a fantastic option for areas with lots of humidity, like restrooms or kitchens. Businesses can repair commercial places like warehouses or courtyards without demolition or replacement. Aside from reducing maiیntenance costs, this type of flooring resists moisture, dust, and bacteria. It is recommended to leave floor installation to professionals. It is the fastest and best way to get back to your business.
Refurbish Outdoor Spaces Via Concrete
Outdoor spaces need the durability of concrete, but it's better not to look like concrete. As we mentioned earlier, various colors and textures are available for concrete. You can quickly transform plain concrete into brick, tile, or wood. If you make concrete decoration a piece of art, the appearance of your business will be unique. Businesses can customize concrete and dress up their entryways, driveways, and more for an exclusive look. Concrete overlays are resistant to heavy traffic or work trucks, so they are durable enough to support these kinds of activities. As a result, concrete is the best choice for outdoor spaces. Activities like alfresco dining or revelers poolside can be done without worrying when you have installed concrete decoration.
Are you looking for concrete flooring in & near Prairieville, LA? We at Viking Concrete Floors are the best. You will undoubtedly fall in love with our concrete floor company. Our concrete contractors are friendly, and we have the best staff. Years of experience make us one of a kind in the industry. Customer satisfaction is crucial for us, and we offer top-notch services to achieve that. Are you serious about concrete? Do you want to have further information about concrete floors pros and cons? Feel free to contact us right away!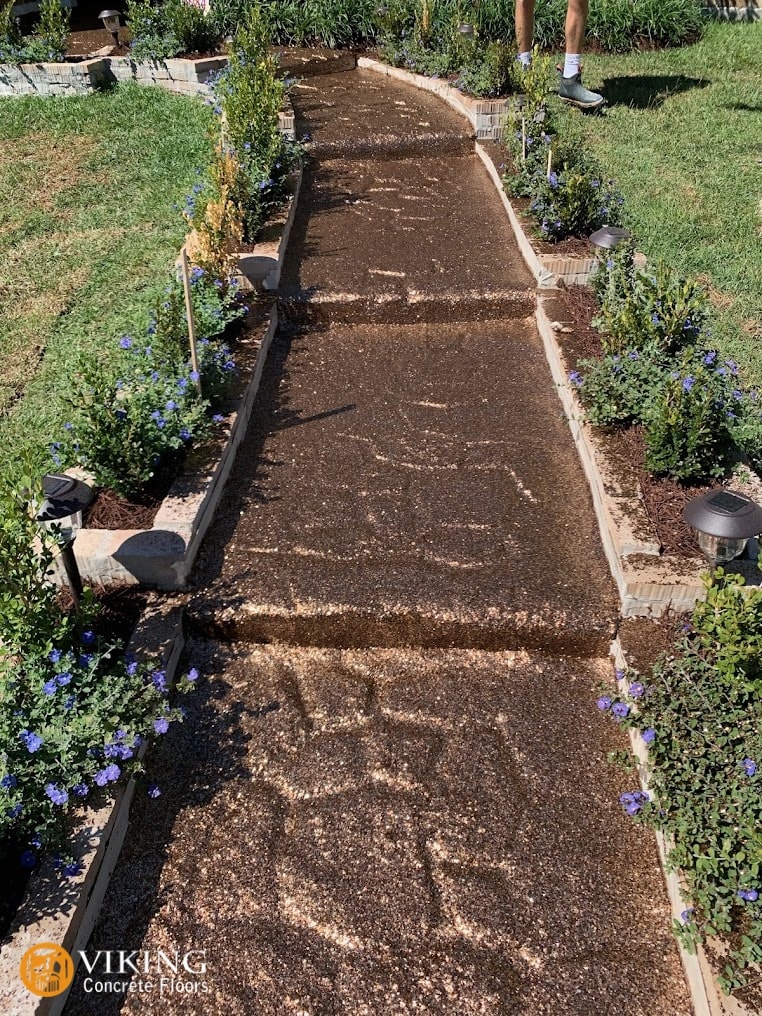 Concrete for Vertical Surfaces
Decorative concrete is not limited to flooring, and its primary features, like beauty and durability, can also be applied to vertical surfaces. Vertical surfaces such as accent walls or patio retaining walls will be modernized using decorative concrete overlays. Creating great accent walls for the reception areas of businesses can be an excellent idea. Concrete helps companies make fabulous designs like marble with a far lower budget than natural marble. For instance, an outside faux stone can entirely change a professional office entryway. Concrete does not have the problems of other options for vertical surfaces. For example, it can be much faster than using natural stone.
Concrete Resurfacing Will Eliminate Various Hazards
Interior and exterior concrete are central to commercial buildings, but this crucial component is mainly forgotten. Damaged concrete can be dangerous and sends negative messages to employees and clients. Upkeep is required for all commercial areas, but concrete does not need replacement in many cases. When concrete shows signs of deterioration, resurfacing is more affordable than other options. Concrete offers 3 primary features that set it apart from other types of flooring: cleanliness, durability, and customization. Daily tear and wear in line with the vibration of the kinds of machinery can damage the concrete and create dangers.
Always Hire a Pro for Concrete Decorations
Concrete refurbishing is the most stylish option for commercial buildings. This type of enhancement is beautiful, long-lasting, and easy to care for. But remember that concrete decorations are not easy to apply and are better left to the professionals. When we talk about the benefits of concrete, we mean the concrete the professionals install. These pro installers have the proper tools and chemicals to get the best results.
Affordability Is Vital
The best advantage of concrete refurbishing for businesses is affordability. Concrete is budget-friendly, and businesses will save much money dealing with this flooring. Springtime is an excellent opportunity for companies to change their surroundings and bring in more customers and visitors. Budget is a critical factor for many businesses, especially new ones. If you compare concrete decorations to other counterparts, the difference is evident.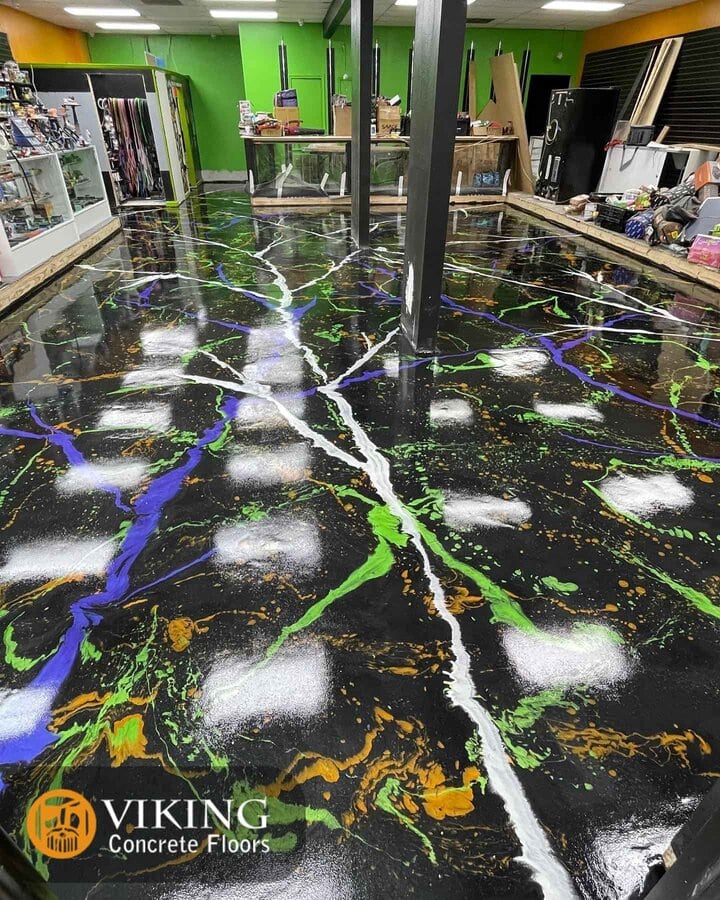 Viking Concrete Floors In & Near Prairieville, LA
Are you considering concrete flooring in & near Prairieville, LA? Our concrete flooring company is the best choice. We have quality services resulting from multiple years of experience. Our professionals are with you through the entire concrete decoration enhancement. Everything is prepared to change your commercial building with us. You will love our pleasant staff. They are ready to answer all your questions. Customer support is what we are looking for. Our history confirms the brilliant performance of the company. We at Viking Concrete Floors are always ready to offer the best services to our esteemed customers. Call us!
If this post was helpful to you, please leave us a 5star review. It would help us a lot. Thanks!
by John B.