Is Epoxy Garage Flooring Worth It?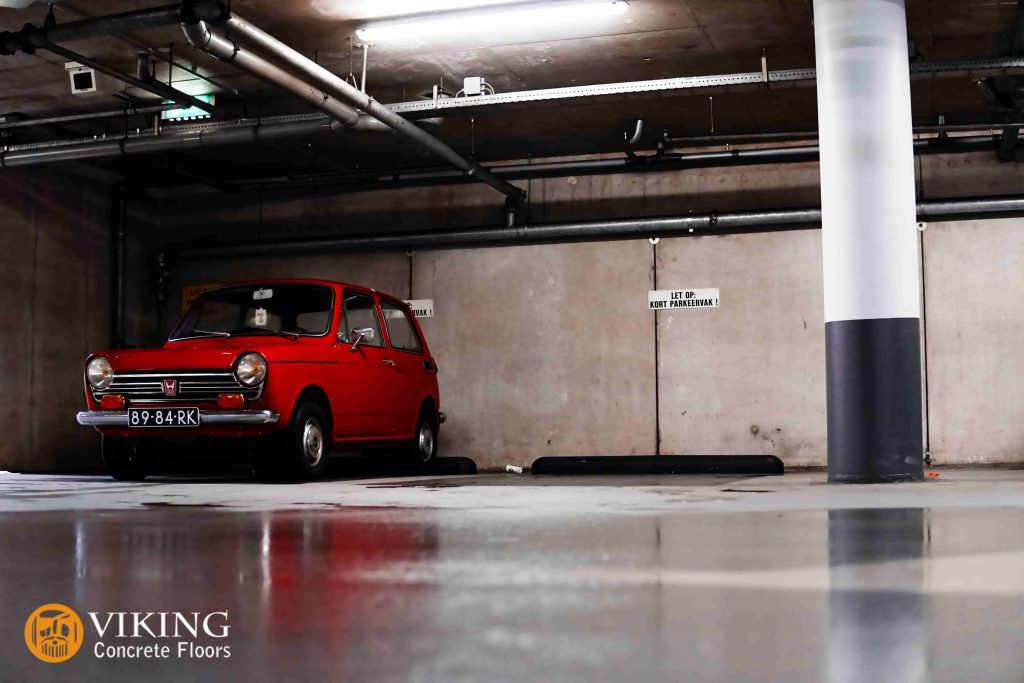 If you're looking to upgrade the function and look of your garage flooring, you've probably considered Epoxy Garage Floor coatings. During your research, you may have found that this is not the cheapest way to improve the look of your floors.
When you think about the cost of an epoxy garage floor coating to other projects around your home, it's an easy decision when you consider that the garage is often the biggest room in the house. Moreover, it's probably the first room you see when returning from a long day of work. Pulling into a garage with an easy-to-clean and colorful floor that protects your concrete investment is an easy home improvement decision.
So If you are looking for an upgrade that protects your concrete from damage, our Concrete Flooring Company In & Near Prairieville, LA recommends epoxies. With this in mind, we've gathered this complete guide that covers everything you need to know about epoxy garage floor coating.
What is Epoxy Garage Floor?
Often, people mistake epoxy garage floor coating for an upgraded type of concrete paint. In contrast, epoxy products are pretty different from latex acrylic products available on the market. Sometimes paint products are mixed with epoxy to improve their durability. But they are still paint! Understanding the difference between using Epoxy paints and 100% Epoxy product on your garage floor is

 important.
An epoxy treatment is thermosetting of resin on the surface of your concrete floor. Polyamine hardener and epoxy resin are mixed together to form this coating. Adding hardeners gives it the strength and durability it needs. Another difference between epoxy paint and real epoxy treatment is that epoxy cures, but paint dries. By mixing the epoxy resin components, a chemical reaction is initiated that requires curing. Polymer structures are created, which explains why it is so durable and strong compared to other flooring types. While it may seem as if the surface is dry, the curing process can take a bit longer.
Last but not least, the epoxy coating is much thicker than paint. The product can form a solid bond to concrete surfaces if you prepare them properly before application. That's why we believe epoxies are the best garage floor resurfacing treatment available now.
Benefits of a Epoxy Garage Floor Coating
There are several reasons why you won't regret choosing an epoxy coating:
Epoxy is designed to last. Even the most well-used garage still looks good after several years. Garage floors made from these materials hold up to wear and tear and are resistant to chipping, chemicals, and damage. If a bike is knocked over in the garage, or if you accidentally drop a wrench, you don't have to worry about the flooring being damaged.
By adding an epoxy floor coating to a garage floor, you minimize the chances of damage to the concrete flooring. For example, it reduces the possibility of oil stains on the garage floor, making it easier to clean up after working on your car. Also, it provides protection from salts and solvents.
This garage flooring increases the value of your home, as does every home improvement project. Having shiny, durable garage floors appeals to potential buyers – and they are willing to spend a bit more money for a home with this feature.
This coating improves the safety of you and your family. In addition to decreasing slippage, this coating is fire resistant and stands up to extreme impact.
It's a great way to cover up defects in the concrete floor. You can use epoxy mortar to conceal cracks up to half an inch before the final application.
The reflective surface and stylish colors brighten up the garage and give the entire space a more attractive appearance. Our epoxy garage floor installers specialize in creating different flooring designs like cool touch and rubberized floor coating.
Bare concrete flooring will shed over time, a phenomenon called dusting. Regular foot and car traffic in the garage can kick up dust, which sits on tool benches, cars, and other items in the garage. This coating is an excellent option if you don't like having to clean up fine powder all the time. The topical sealer provides anti-dusting benefits, which makes maintaining a clean garage floor easier in the high traffic of New Orleans and Prairieville, LA.
Epoxy garage floor coating minimizes the damage caused by moisture. When it rains, you won't have to worry about water dripping off your car. Just be aware that some types of them can be slippery when wet. To minimize slippage, you may consider adding extra grip in the final coat to make the surface non-stick.
As you read through the list of epoxy flooring benefits, it's easy to see why you should put this flooring coating at the top of your priority list.
How Much to Epoxy Garage Floor?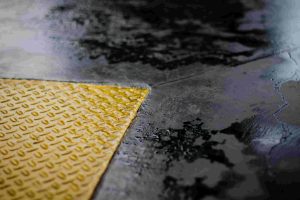 Several factors determine the cost of a garage floor epoxy, including:
The garage's square footage

The product that was applied to the garage floor

What is needed to prepare the concrete before the application?

The epoxy floor paint color

Marbling,

metallic epoxy

, and other design features

How many epoxy coats are required
How Long Will an Epoxy Garage Floor Last?
The epoxy garage floor is designed for long-term durability. It will keep its good looks for many years, without the need to reapply the paint regularly. It can hold its shine and function for a very long time with minimal repair and maintenance.
A good epoxy garage floor in a residential setting will last from 5 to 10 years with normal wear and tear. In some instances, it can stain when it comes into contact with certain materials. The staining, however, will not affect the flooring's performance or durability.
Is Garage Floor Epoxy Right for You?
It is important to learn about your options before choosing the right type of flooring for your garage. Home improvement is all about knowing what you can do. Understanding the industry gives you a clear picture of the costs and long-term results you can expect.
At Viking Concrete Floors, we guarantee your satisfaction. Our flooring Installation services don't stop at garage floor epoxy; we also offer concrete solutions. With our full-service approach, you will enjoy quality concrete floors designed to save you time and money over the years. We are happy to help you if you are looking for a concrete flooring company in and around New Orleans and Prairieville, LA. For a free consultation about the epoxy garage floor, Give us a call at (225)-313-7950 Now!
If this post was helpful to you, please leave us a 5star review. It would help us a lot. Thanks!
by John B