8 Questions to Consider When Buying Flooring
Finding the appropriate flooring option is not easy, and you may have questions before purchasing any flooring. Maybe you're wondering if concrete flooring or laminate would be better for you. You might also ask if I should buy a soft or durable carpet. Many other questions will come to your mind when you decide to make a flooring choice. To find the best flooring option, you need to ask many questions according to your requirements and what the professionals recommend. Installation of your floor is crucial, and you must ensure that you get a high-quality installation. You need to consider the following questions before the installation to reach the perfect flooring type.
Are you looking for concrete flooring in & near Prairieville, LA? Our concrete flooring company is the right choice for you. We offer quality flooring services for our esteemed customers because we have knowledgeable experts. Years of experience and work make us unique, and our history is a telltale sign of our performance. Our quality services are exceptional, and you'll never see them elsewhere. Call us at +1-225-313-7950 right now to get what you deserve!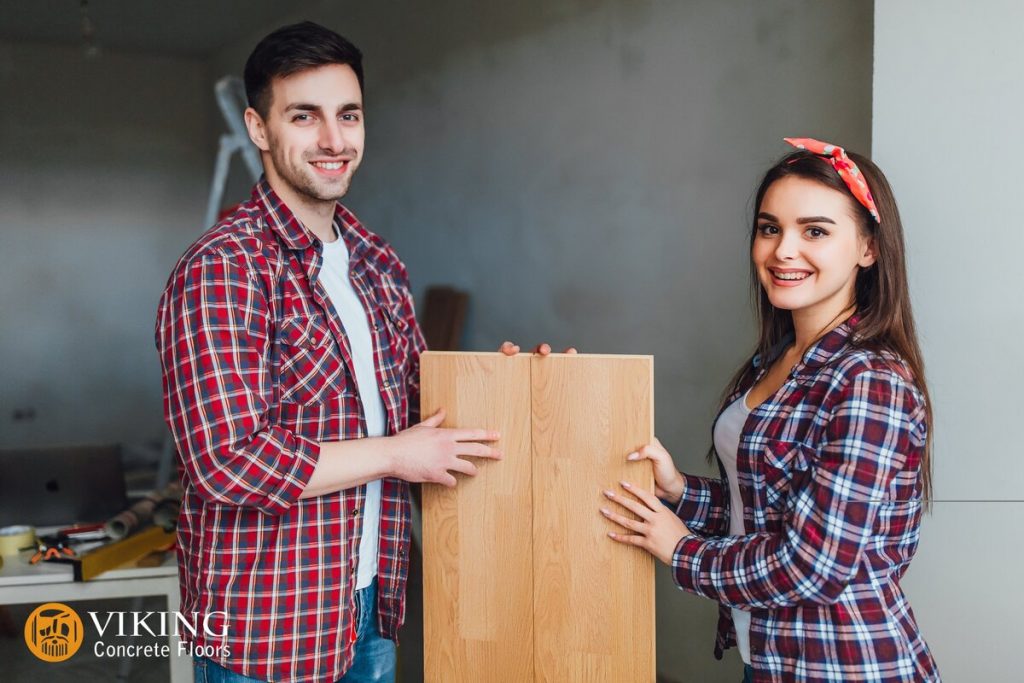 If you are interested in hiring a flooring contractor, here are a few questions to ask:
1. Is the Flooring Company Licensed and Insured?
It is the first question that you might ask. You need to ask this question since it will tell you how qualified the company is and how well they will protect your place while working there.
2. Does the Company Offer Warranties for Flooring and Installation?
When considering new flooring for your house, there are two kinds of warranties to consider. One of the warranties is for the flooring product, and another one is for installation. As we mentioned, installation is vital, and it needs enough attention. Some flooring companies don't offer a warranty for the installation process, which can cancel the manufacturer's warranty. So, you need to choose a company that provides both warranties to get the best.
3. How Much Will the Total Cost of Flooring?
Some flooring companies only talk about the primary installation fees and hide many incidental costs until the final bill. So, a professional company must have a robust in-house assessment at the beginning to give the best estimate. Customers will make plans according to this estimate and determine the budget based on it. Therefore, transparency is crucial; your chosen company must calculate the total cost well. Whatever the forecast by the company is more accurate, the customers will be more satisfied.
4. Who Will Install Your Floor?
Some companies only sell the flooring product, leaving you alone in the installation process. On the other hand, other companies with a highly-trained team of installation experts perform the process in the best way.
Are you considering concrete flooring in & near Prairieville, LA? Our concrete flooring company is the best choice for anyone. Our quality services bring the best experience you've ever had. We have talented and knowledgeable experts with enough experience to guide you through the entire flooring process. We provide the best services for you because you deserve it. Call us right away at +1-225-313-7950 to join a revolution in flooring!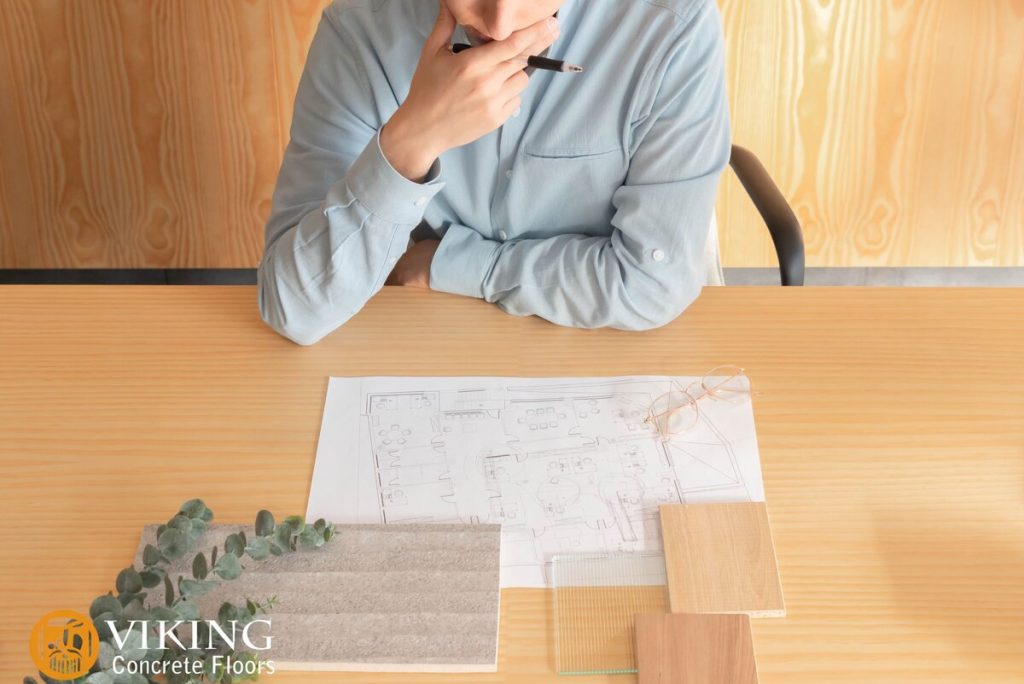 5. What Should I Do to Prepare for the  Concrete Floor Installation?
A professional flooring company won't impose on you many things to do, and they will remove heavy furniture from the area. They will also replace it after the job, which is fantastic. So, you will do nearly nothing before the installation if you hire an experienced flooring company.
6. How Long Will the Installation Process Take?
The size of the space and the type of flooring you choose are two primary factors determining the required time for installation. Some projects only take a few hours, while others take a few days. A licensed company will explain how long they expect the project to take, and they will schedule the installation beforehand. Transparency is the key distinctive feature distinguishing a professional company from a non-professional one.
7. Will the Company Take Care of Old Flooring After the Installation?
Many companies will only install new flooring for you, leaving you to deal with removing debris and old flooring. It is not the case with a professional company, and they will dispose of the waste for you if any is remaining from the installation. If you hire a professional flooring company, there will be no sign after the installation. Taking care of the old flooring is essential for many individuals because it is time-consuming, and many people are busy doing that. So, you need to choose a company that does not impose an extra load on you.
8. Does the Company Give the Best Tips After the Installation?
A reliable flooring company will explain how to take care of the floor after installation. Professional companies give you the best ideas and tips regarding your newly-installed floors, and they will answer all your questions. The type of floor you choose will determine how to take care of it. So, a company with friendly experts who answer every question and don't withhold guidance from you is the best thing you can get.
Need Concrete Flooring Consultation?
There are so many different flooring companies to choose from. But making a good choice is not easy. The answers to the above mentioned questions can help you select the best companies. If you are searching for concrete flooring in & near Prairieville, LA, Viking Concrete Floors is the best option. We offer outstanding services for our esteemed clients. The quality of services and satisfaction of the customers are two fundamental factors we keep in mind. Our qualified experts are ready to answer all your questions. They can help you through the entire process of flooring because they have the required knowledge and expertise. Our history confirms our performance. Call us at +1-225-313-7950 immediately to experience the services you deserve!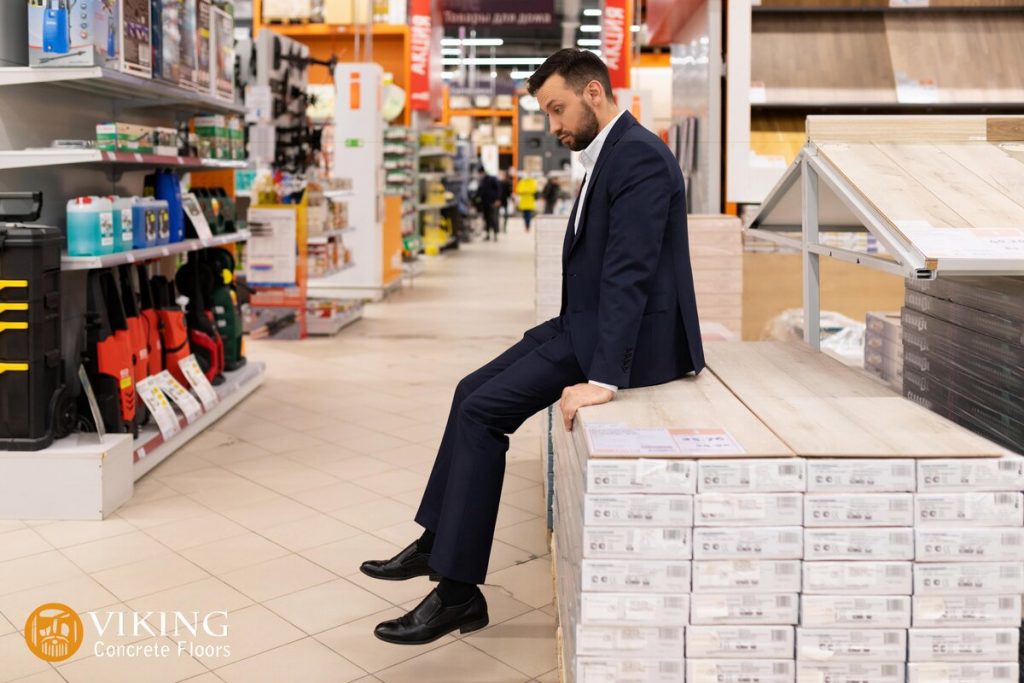 If this post was helpful to you, please leave us a 5star review. It would help us a lot. Thanks!
by John B.