Are Concrete Floors Cheaper than Wood?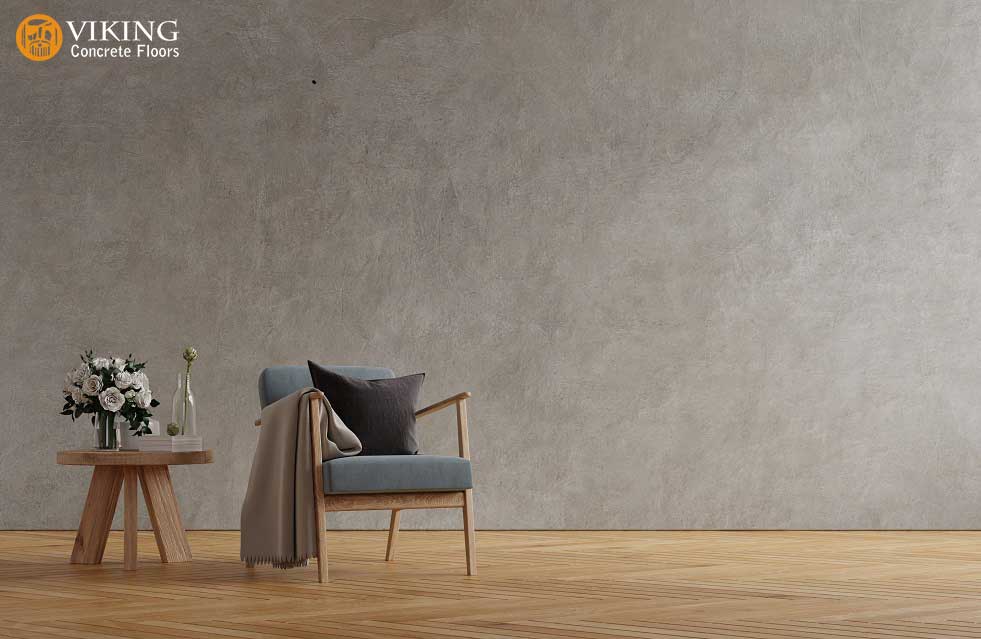 Both wood and concrete floors are highly preferred choices for installation in homes, apartments and offices. What you may not know about concrete though is how this flooring material has evolved to suit the varying needs of modern homes and business spaces. Days are gone when concrete meant "gray", "cold" and "old school". Today, this flooring can take on multiple styles, colors and patterns to complement the overall decor of a residential or business space.
If you are planning to remodel your house or lay down a new flooring, you can never ignore the beauty and elegance that concrete floors have to offer. So, whether you plan to go with concrete or hardwood, you will always have several enticing options to choose from. Both of these materials are strong and durable. However, it is for you to decide which one you would like to install in your home or other property. If you have a small budget, you will also want to look at these two options in terms of cost of material and installation. Home builders often wonder whether concrete floors are cheaper than wood or hardwood flooring.
So, let us discuss the pros and cons of both concrete floors and wood floors so that you can make the right decision.
Concrete Floors: Color and Finish
The use of concrete floors is no longer limited to only factories and godowns. Today, you have concrete floors installed in one of your favorite colors. Technicians add various types of pigments to concrete to create specific colors. This is done when the mixture of concrete is made.
You can also achieve your most desired look after the concrete has been poured and cured. Options include acid, stain, dye etc. Paint can also be applied to concrete floors to get a particular color. It is also possible to use a mix of different colors to create a rainbow like effect. The concrete flooring is polished for a smooth finish. The concrete color technology available today is an advanced one and it allows you to achieve a look and pattern exactly as you like.
Hardwood Floors: Color and Finish
Hardwood floors are an ideal option for creating a desired look. The color options in this category of flooring have expanded over the years. Today, hardwood offers many more color options than ever before.
As per your needs, you can either go with prefinished hardwood or raw hardwood. Both of these have their own unique features, pros and cons. Costs will vary depending on what type of hardwood you will like to install in your home, mansion or apartment. One big advantage of prefinished hardwood is that you can use it right after the material has been installed. Pre-finished means no staining or coating will be required on the site of installation. Whether you should go with pre-finished or naked hardwood also depends on where you want to install it.
Cost Comparison: Concrete vs Hardwood
For smaller home builders and individual homeowners, budget always remains a key concern. Before you proceed with the installation of a flooring material, you need to know how much it will cost.
When calculating the total cost of a flooring product including its installation, you will need to consider a number of factors as well as your specific needs in terms of colors, styles and designs. Since hardwood is made from natural wood, it is usually going to be very expensive. Brazilian cherry, maple and mahogany wood floors are the costliest of all hardwood floors. If you want hardwood floors with a small budget, you may want to go with oak wood products. In general, the total cost of hardwood installation is three times higher than that of concrete.
For homeowners with a tight budget, concrete floors are the perfect match. Before the installation can begin, you should determine your exact needs and then calculate the total cost of the basis of the same.
The cost of material is a crucial consideration, regardless of what type of flooring product you want to install. If you choose concrete, you can expect the cost of material to be 6-7 times lower than that of premium hardwood flooring. So, it is a cheaper option to lay down polished concrete floors in a residential space. Even if you go with oak wood, the total cost will come around $15 to $25 per square feet. But you can have polished concrete floors installed in your home for just $3.5 to $5 per square feet. Stained concrete floors also cost the same.
So, Which One Should You Choose? wood or concrete floors?
First, you need to determine what your specific needs and wants are. Both concrete and wood flooring are highly durable. Provided you give proper maintenance, these floors will last for a long time.
Many homeowners like to go with concrete flooring because the product range in this category has expanded. Polished concrete is a popular trend and it offers a lot of freedom in terms of finishes. Most of all, concrete is a cheap flooring option, best suited to people with a small budget. It also requires very little maintenance, saving you money in the long term.
If you are unfamiliar with the many options available in concrete flooring, you should first do some research. At Viking Concrete Floors, you will get a lot of valuable information in regard to concrete floors.
Talk to a Concrete Flooring Specialist
Concrete flooring is the new, popular choice of many homeowners. When compared with carpet, laminate or wood, you will find that concrete floors are much cheaper and suited to your budget as a result.
At our Concrete Flooring Company in Prairieville , we have installed beautiful concrete floors in a wide range of residential properties. We offer a wide selection of these floors including polished, stained, metallic, epoxy etc. Plus, our technicians also specialize in other Flooring Installation Services such as cool touch floor coating and rubberized floor coating. If you are planning to install a new floor in your home in & near Prairieville, we'd like you to explore the multiple options available. For your free consultation, Write us an email by contact form below or Give us a call at (225)-313-7950 Now!
If this post was helpful to you, please leave us a 5star review. It would help us a lot. Thanks!
by John B