Concrete Floors for Home
Concrete flooring can be one of the most practical and viable choices in home interiors. Aside from its aesthetic attributes, concrete is a flooring material that is a perfect option for long-term use and durability, simply due to its inherent strength and hardness.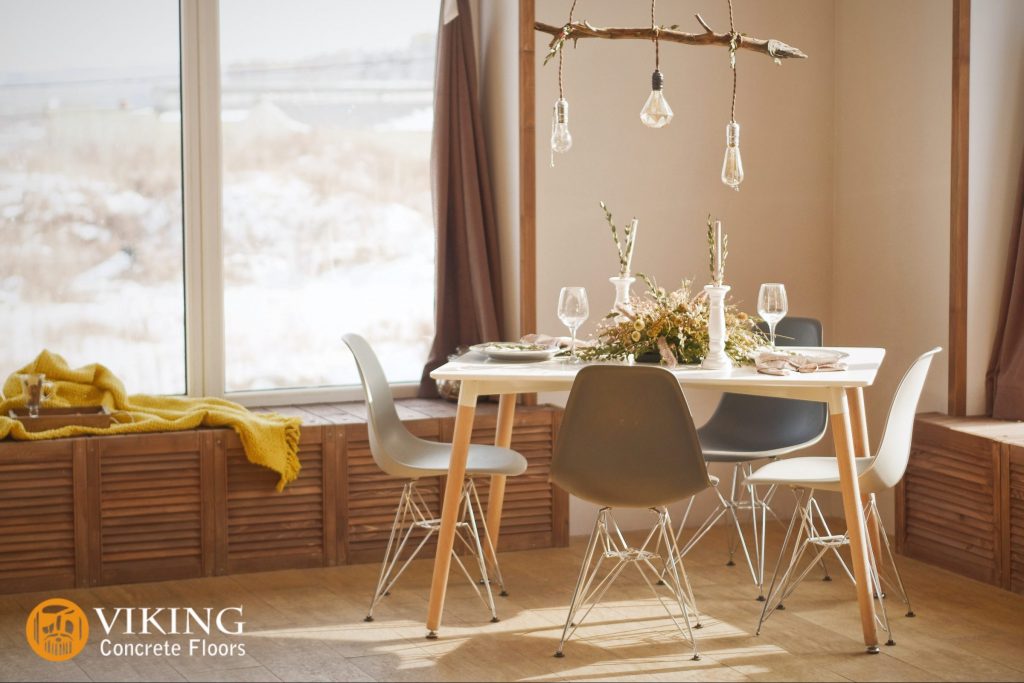 Concrete floors cannot be scratched and if they are properly installed and maintained, they can last for as long as you own the house. Concrete floors are relatively inexpensive, durable, easy to maintain, and offer design flexibility. Most people appreciate the low cost of a concrete floor, especially when considering its long life and the fact that they may never need another floor covering again.
Their installation is not the work of just one day, but once the job is finished, it will certainly be worth the effort and time. The process of a concrete flooring project usually has three steps, which are: surface preparation, decorative treatment, and at last sealer or topcoat. Concrete flooring begins with a structural concrete pad that is by nature extremely strong and durable. Most interior floors are formed from a fine concrete mix, though some incorporate crushed stone or gravel for a rougher surface. You can have concrete floors in your house's bathroom floor, kitchen floor, garage floor, living room floor, bedroom floor, and laundry room floor.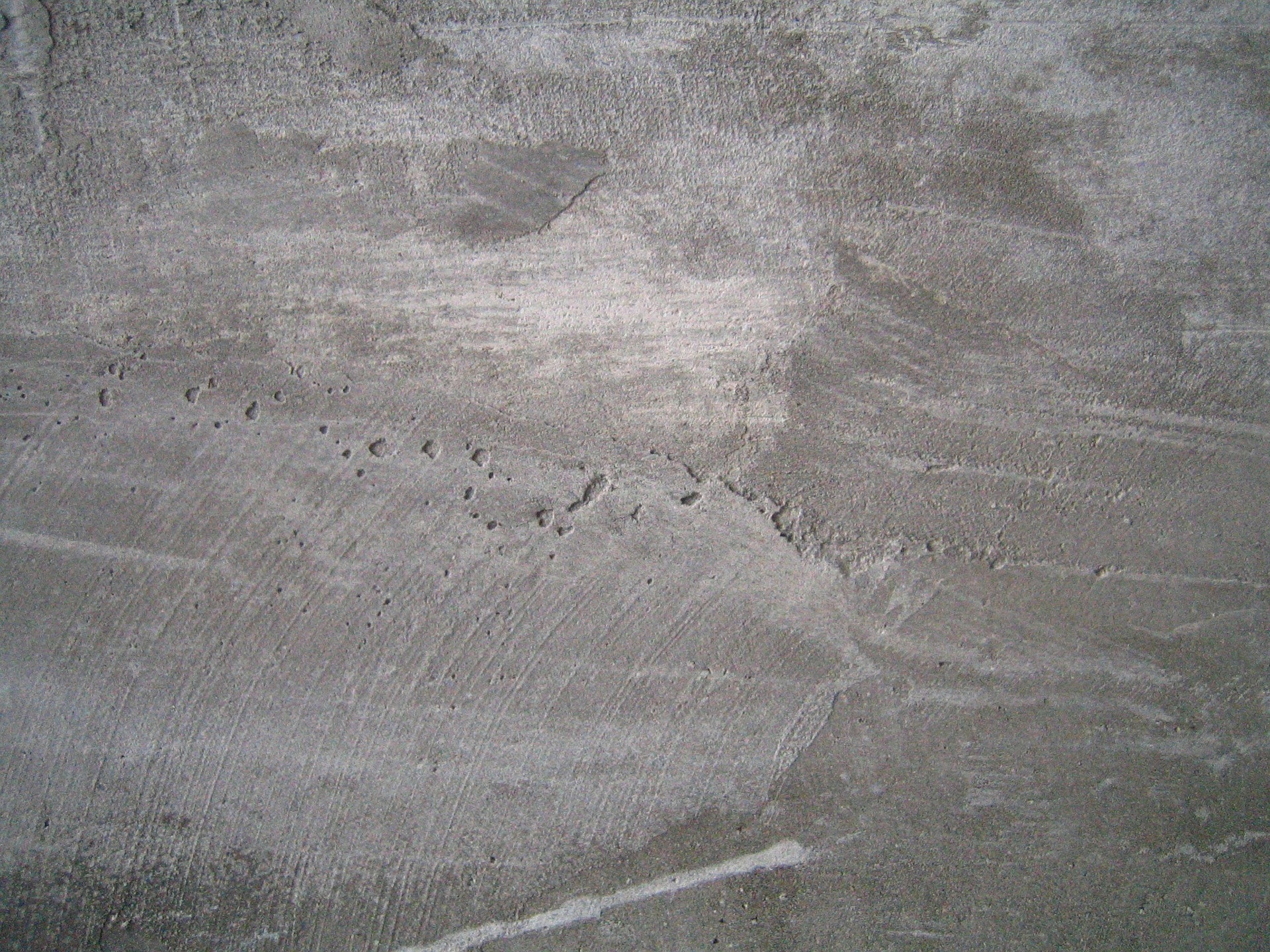 Concrete floors are easy to clean, extremely durable, and resist water when accurately sealed. You'd have to work really hard to scratch or chip a concrete surface, and since it is difficult to damage, high heels, furniture legs, pet claws, and dropped items wouldn't be anything to worry about anymore. The same properties that make concrete floors so durable also make them easy to care for. There is no grout to get dirty and grimy like tile, you don't have to be cautious about getting it wet like wood, and it doesn't trap in dirt and sippy cup spillage like carpet. Just A little sweeping and damp mopping is all that needs to be done in order to keep them looking new.
Concrete can be cold, but no more so than ceramic tile or natural stone flooring and it is possible to warm up concrete floors by embedding radiant heating elements in them. Concrete works well with radiant heating, and the surface absorbs heat to cut energy bills. Electrical cables or hot water tubes embedded in the concrete create warm, comfy floors. Concrete is resistant to fire, water, stains, bacteria, and odors. It also contributes to good air quality because it inhibits mold, mildew, and odors, contains no potentially harmful VOCs and can be finished with zero-VOC sealers. It is also eco-friendly, basically because a concrete subfloor already exists beneath another flooring material. So, in most cases, all you have to do is uninstall anything that was placed over it. Concrete requires less energy than its competitors, does not deplete natural resources, is made locally, can be recycled, and the surface cuts down on the need to discard waste, such as scraps of flooring and underlayment.
There are remarkably diverse design options for concrete floors at home which can make some of the most tasteful and elegant floors you have ever seen. Some people perceive concrete floors as sterile and "industrial." However, concrete in its simplest form is just the concrete slab underneath your carpet, tile, wood, or other floorings. Uncovering and finis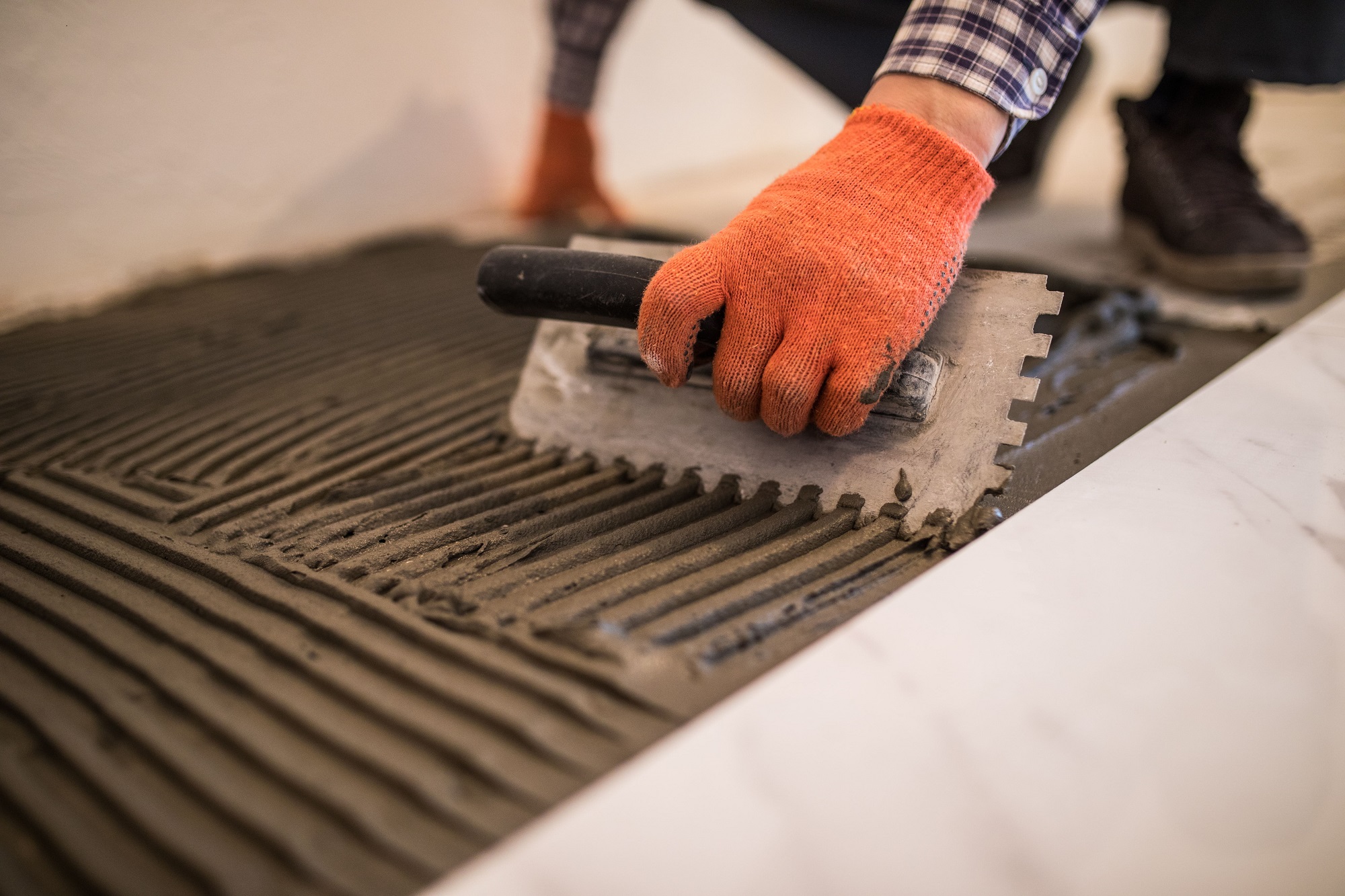 hing that surface with stains, polishing, epoxy, or other decorative options is what matters and what can make it look warm and inviting. The surface of a concrete floor can be finished in different ways; therefore, it can be a stylish choice for indoor floors. There really are not any limits to the design possibilities. Adding dyes and etching techniques can turn that gray, boring floor into a beautiful design you can show off with and make a fashion statement. Surface treatments such as acid stains, concrete stains, and paint made for concrete floo
rs turn plain concrete into a beautiful finish. Concrete can be stamped with rubber stencils to give it some texture. Combined with the right dyes or coloring agents, finished concrete can be made to mimic ceramic tile, natural stone, brick, and even dirt! A concrete floor can be polished, etched, or stained to serve as the finished flooring surface. Depending on the look and feel you want to achieve, you can choose from a variety of textures, including troweled, smooth, or polished.
Viking's high-performance stained concrete & epoxy floors in Prairieville, LA are guaranteed not to chip, peel, crack or wear and are maintenance-free. We believe in installing only the best materials available. Get in touch with us now!
You can fill the contact form below or Give us a call at (225)-313-7950 Now!
If this post was helpful to you, please leave us a 5star review. It would help us a lot. Thanks!
by John B