Are Concrete Floors Expensive?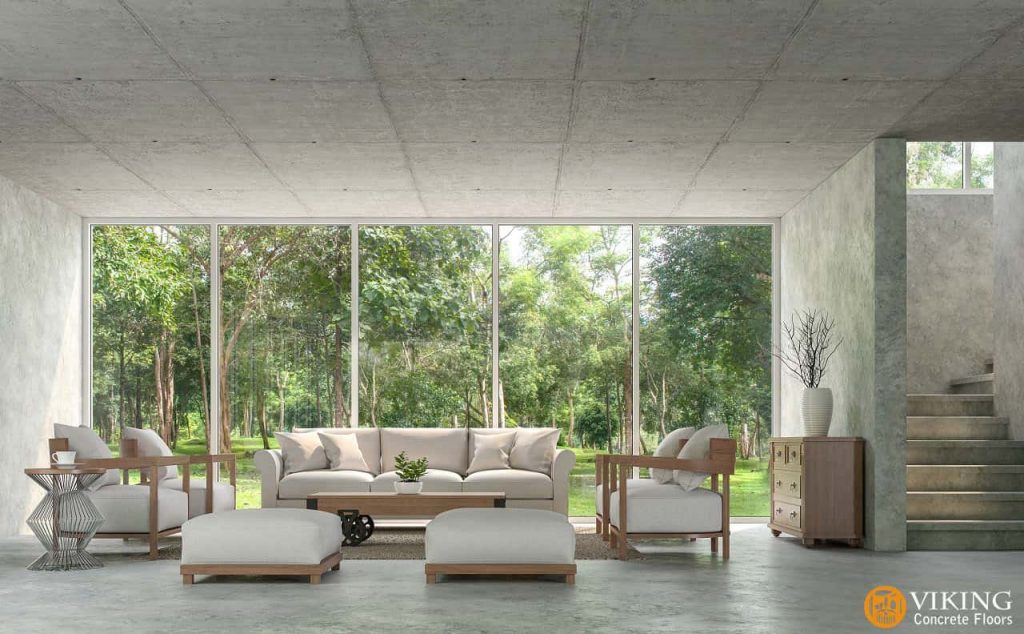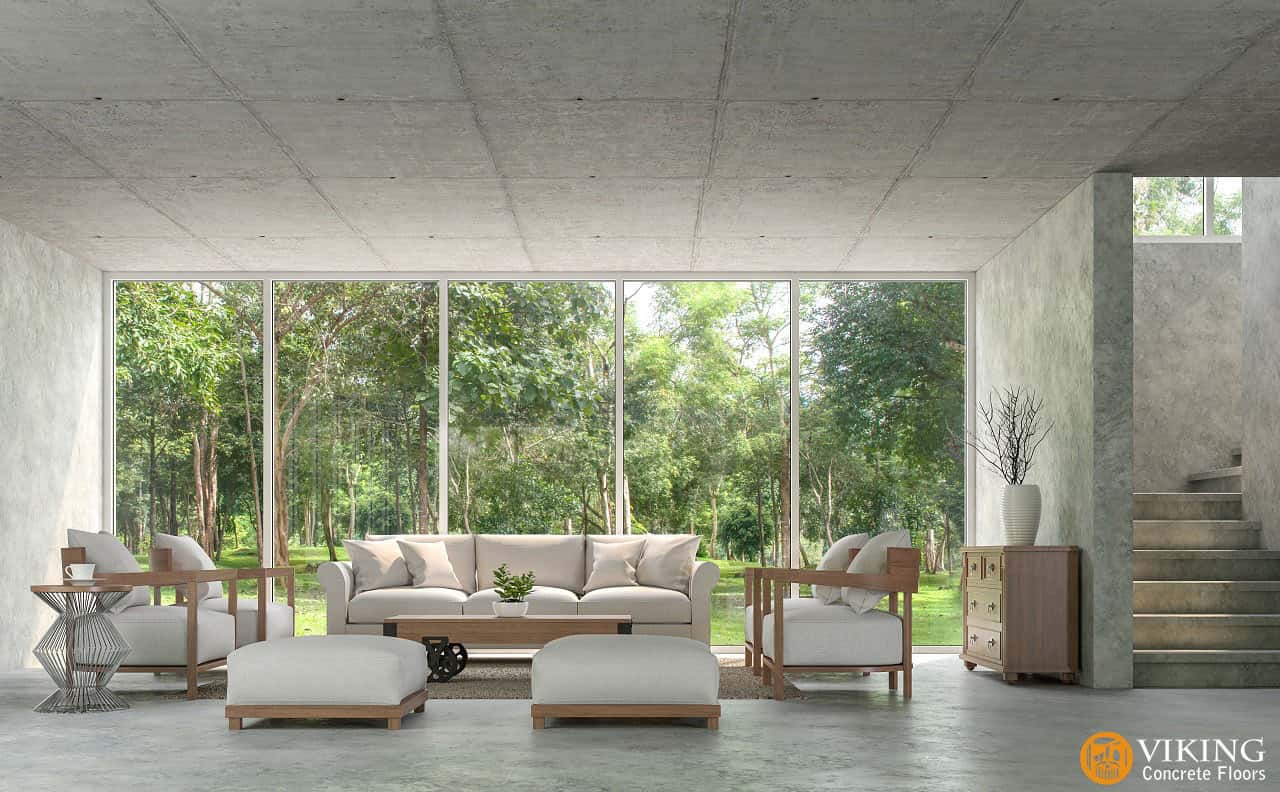 Concrete flooring is not limited to just basements and garages anymore. The time has gone when concrete only meant plain and gray slabs. Thanks to the latest technologies, concrete floors are now being installed in modern homes and apartments. Polished, etched or stained concrete floors look fantastic and enhance the overall interior design of a wide range of properties. If you are looking for hard flooring, which is both elegant and colorful, concrete is a viable option.
But how much does it cost to install concrete floors? Let us find out whether this type of flooring is expensive or affordable.
Cost of Concrete Floors
When you are planning to install a flooring material in your home, office or apartment, budget remains a key concern.
Before you decide to lay down concrete floors, you should definitely become aware of the various pricing options. Once you have determined what exactly you want, the next step is to find a flooring material which fits your budget. The cost of concrete floors varies based on the finish options you are looking for. Broadly speaking, you can categorize these products into basic, midrange and high-end design. The basic design concrete floors are the most affordable of all.
The cost of basic design concrete floors ranges between $2 to $6 per square feet. The installation of this type of product involves laying down the slab and then polishing and treating it with a single color.
Factors that Affect the Total Cost of Concrete Flooring
Whether you have a tight or stretchable budget, you will always find a suitable concrete flooring option. The total cost of laying down this type of flooring depends on a number of factors, some of which you can control and others you cannot. Given below are some of the factors that determine exactly how much you will need to spend on the purchase of materials and installation of concrete.
Floor Area:
The total surface area of the space can either increase or reduce the cost of decorative concrete flooring. While you might think that a smaller floor area will cost less, the reality is the exact opposite. If you have a larger floor area, the total cost of the flooring will actually come down. Many flooring contractors offer bulk discounts for larger area concrete floor installation. If you want to know how the total floor area will impact the installation cost, feel free to reach out to Viking Concrete Floors and have a free consultation with one of their specialists.
Colorizing Treatment:
The cost of installation will increase or decrease on the basis of whether you want a single or multiple colorizing treatment. Using multiple colors means the cost of materials will go up. Plus, the high amount of labor in multiple colorizing treatments will also cost you more.
Design:
When it comes to the design of the concrete floors, you can get as creative as you want to achieve a unique look and feel. Technicians employ a variety of tools and techniques to create attractive designs. Based on whether you want simple or complex designs, the cost will increase or decrease. To enhance the floor appearance, you may want to include embedded objects. Many homeowners like to install metal divider strips to amplify the design effects. When calculating the total cost of a concrete floor, you must consider all these requirements.
Level of Shine:
The desired level of finish affects the total cost too. You can go for an average finish or a glass-smooth finish. The greater the smoothness and shine of finish, the higher the cost.
Surface Preparation:
Before decorative concrete flooring can be installed, the surface will need some preparation. If the surface has cracks or gaps, technicians will need to repair it first. The surface needs to be neat and clean for proper installation and great decorative finishes. The cost of preparing the surface will increase the total cost of floor installation and design. However, you don't have to worry about these extra costs, if the existing surface is good already.
Apart from these, there are some other factors which can either increase or decrease the total installation cost of decorative concrete in a house, apartment, office, lobby or hall. If you are unable to decide how much this type of flooring will cost, feel free to Get in touch with Viking Concrete Floors.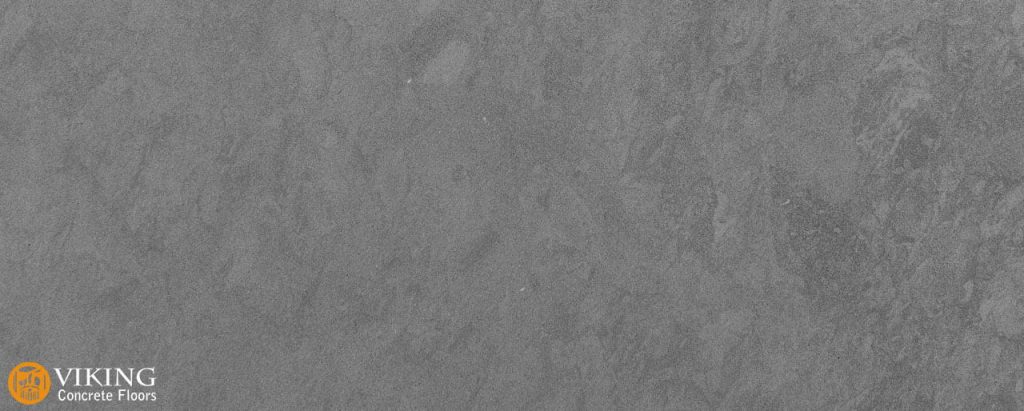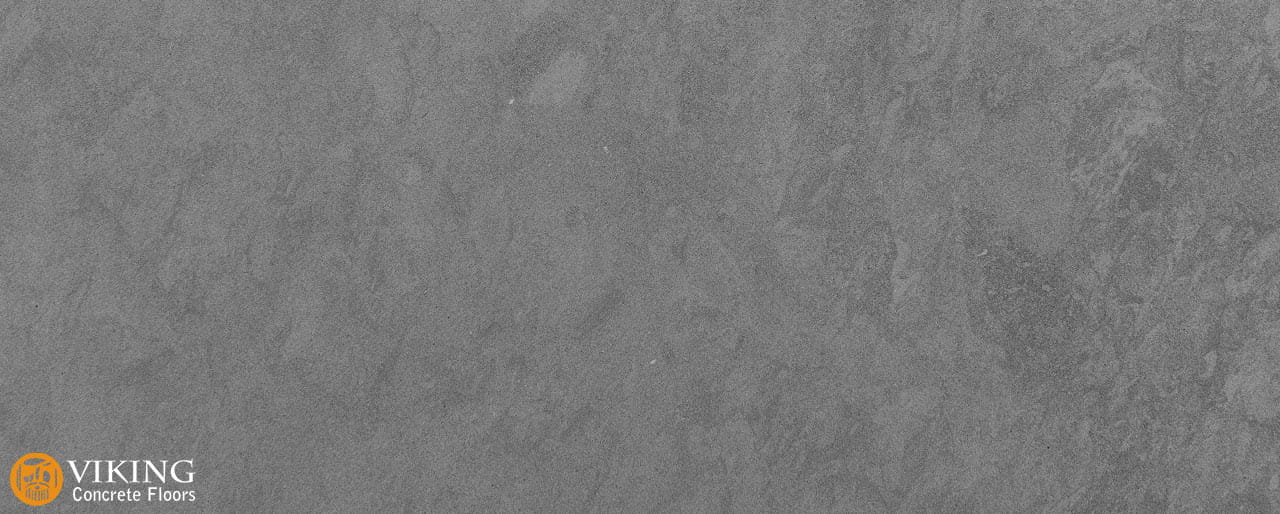 Concrete Floors: Maintenance and Repair
A flooring material can be affordable or expensive based on the kind of maintenance it will require in the long term.
Concrete floors are the most resilient and durable of all types of materials. It is really hard to damage the floor. Walk with high heels or move furniture, the floor will withstand all these without getting damaged. If you have pets in the house, you can be at peace that they will not scratch the surface.
Compared to other flooring materials, concrete floors require only the least amount of care and maintenance. Regular sweeping and mopping is all you need to do to keep the floors in good condition. You will come across many materials which are cheaper to lay down at first but expensive to maintain. This means that even cheaper flooring materials can end up costing you a lot more in the long haul. However, that is not the case with concrete flooring material. It is also quite easy and affordable to get any kind of chips, cracks or holes in the floor repaired.
If you want to keep your decorative concrete in excellent condition, just get it sealed or waxed at the interval of every 6-9 months. This will be required if you have the flooring installed in a high traffic area.
Effect of Concrete on the Resale Value of Home
Since we have discussed the multiple benefits of decorative concrete flooring from various angles, you may also be interested in knowing how this type of flooring will affect the resale value of a home or apartment.
When potential buyers arrive to take a look at your property, they do consider what type of flooring you have installed. This becomes an important concern, if the buyer doesn't like the existing material and wants to install a new flooring. In many other types of floors, the future owner may need to have the existing material removed altogether. This will certainly increase labor costs.
The best thing about concrete floors is that the future owner of your home can install any type of flooring right on top of it.
Talk to a Concrete Flooring Specialist
Concrete floors are not just very strong and durable, but they can also make some of the most stylish and brilliant floors. It is not just less expensive than carpet or laminate flooring, but also low-cost in terms of the total cost of installation and long-term care and maintenance. Our Concrete Floor Company in and near Prairieville, LA, we specialize in the installation of concrete floors including polished, metallic, epoxy, dyed, acid-stained, stamped, stenciled etc.
For a detailed discussion on your floor installation, give our office a phone call at (225)-313-7950 or write us an email using the contact form.
If this post was helpful to you, please leave us a 5star review. It would help us a lot. Thanks!
by John B